Saturday 6th January – Manta Ray and Hammerheads just some of the highlights!
Today's spectacular sea conditions allowed us to dive at North Solitary, North West Solitary and South Solitary Islands. Some our divers were lucky enough to spot Hammerhead Sharks at both North and South Solitary Islands while a Manta Ray was the highlight at North West Solitary. Visibility was a glorious 20-25m and water temp between 23-24c.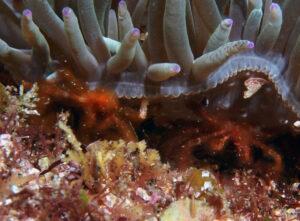 3rd January 2018 – Orangutan Family make South Solitary Island Home
We had Wildfin and 2Wild completely packed today with Students and certified divers, once at South Solitary Island the northern end was the suitable site due to a steady southerly winds blowing. Dive one our divers saw lots of schooling fish, Bullrays, Blue Spotted rays, Grey Nurse Sharks, a large Kidako Moray Eel and some beautiful…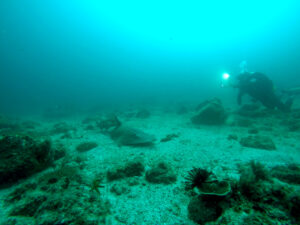 2nd January 2018 – First dive of the new year
For the first dives of 2017 2018 we loaded up both boats and headed out to South Solitary. After a pleasant ride out, our divers dropped in at south boulder for the first dive. the divers from Wildfin saw Grey Nurse Sharks, a large Shovelnose Ray, a Jawfish, Balling Catfish, Turtles and a Sandbar Shark. Dive…
31st December 2017 – Beautiful end to 2017
The last day's diving of 2017 was brilliant!! Dive one all divers slipped into Shark Gutters and descended onto a number of Grey Nurse Sharks, our divers went on to see Black Cod, Batfish, Lionfish, Boxfish, nudibranchs and an Orangutan Crab. After a brief morning tea/surface interval our divers dropped in at Shark Gutters for a…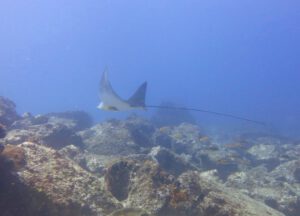 Saturday 30th December 2017 – Great day diving despite the forecast!
This morning both boats loaded up with divers and set out for South Solitary. Conditions were forecast to be windy, but we were right not to trust the Forecast, conditions were quite OK! "2 Wild" stopped off at Buchanan's Wall/Cable trail for dive one, while "Wildfin" steamed up to the Gantry. Turtles, Wobbegongs, a juvenile yellow…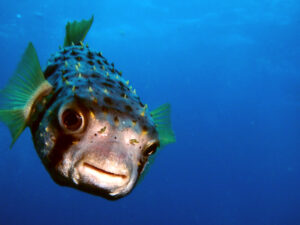 29th December 2017 – Helloooo Mr Puffer Fish!
Once again South Solitary Island provided us with some great conditions today! All of the action was spotted at the northern end of the island. Grey Nurse Sharks, Bull Rays, Black Cod, Turtles, Nudibranchs, bat fish and lots of schooling Tarwhine! Vis a beautiful 20-25m, temp 22-23C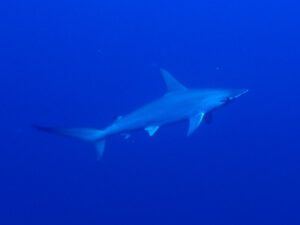 28th December 2017 – Hammer Heads at Manta Arch!
Great conditions continue at the lighthouse today. Divers swam with and around Hammer Head Sharks, Grey Nurse Sharks, all kinds of Turtles, Blue Groupers, Black Cod, Moray Eels, Bull Rays, Wobbegongs, Nudibranchs, Octopus, loads of Schooling fish and many more creatures of the sea. Congratulations Kylie, Cameron, Rod and Chris in completing the PADI Open Water…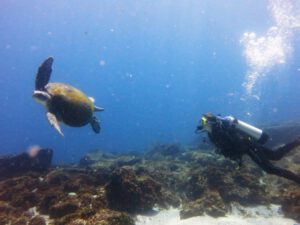 Wednesday 27th December 2017 – South Solitary Lights Up!
Divers left the rain on the main land and found the sun out at South Solitary Island. The visibility was amazing! Divers encountered plenty of Turtles, Grey Nurse Sharks, Blue Groupers, Black Cod, Moray Eels, Lionfish, Bull Rays, Wobbegongs and masses of schooling fish. Visibility 20-25m Temperature 21-23c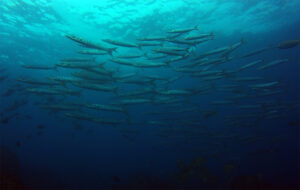 Tuesday 26th December – Boxing Day Hammerheads!
Excellent diving conditions at South Solitary Island today! Some of our divers even spotted a school of Hammerheads! Lots of Grey Nurse Sharks, Turtles, Black Cod, Lion Fish, Box fish, Barracuda and schooling Tarwhine! Vis 15m, temp 21c