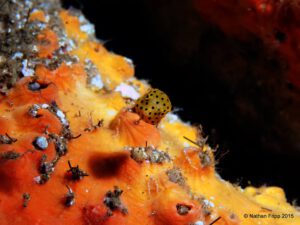 22nd December 2017 – Back in the water
After a few days out of the water due to some inclement weather, 2Wild loaded up and set out for South Solitary. Surface conditions were quite pleasant for the ride out, and on arrival the call was made to dive Manta Arch for the first dive. Two male grey nurse were seen by our divers, along…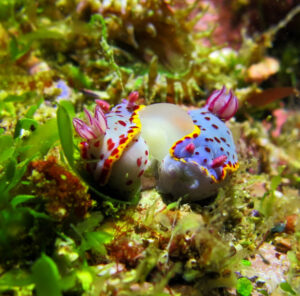 18th December 2017 – Monday Madness!
We were able to sneak a couple of dives in this morning before the northerly wind picked up. Conditions at South Solitary were still peasant on the surface, though the visibility had declined over night. Divers and snorkelers still saw loads of life underwater including Grey Nurse Sharks, Turtles, huge Bull Rays, Blue Grouper, Black Cod,…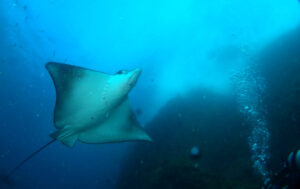 17th December 2017 – Current Brings All Types of Marine Life!
Conditions continue to amaze both divers and snorkelers. Advanced divers first jumped in at Manta Arch for a deep specialty, while other certified and students dived Buchanans Wall and The Gantry. Second dive used the current to drift from Shark Gutters to The Gantry. On both dives we saw an array of marine life including Grey…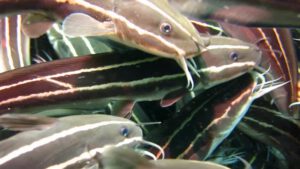 16th December 2017 – Balling Catfish Crowd The Gantry
Today's dives were beautiful!! We had a steady northerly wind from when we got to the island until we left and this made for choppy conditions. On the bottom at Buchanan's Wall we had a few turtles, Bluetangs, Blue Gropers and Nudibranchs along the wall. Dive two was a drift from the top end down to…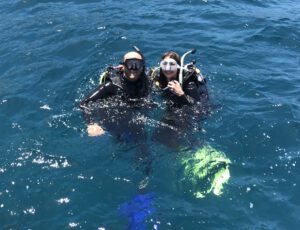 Friday 15th December – First time divers swim with Turtles!
Today was another great day to be underwater! The visibility was still nice despite the strong northerly winds. Loads to see including Eagle Rays, Turtles, Black Cod, Octopus, Trevally and Tarwhine. Congratulations to Nicole, Fredrik, Kay and Max on completing their Discover Scuba Session with us! This is Kay about to Start her dive with Andrew.…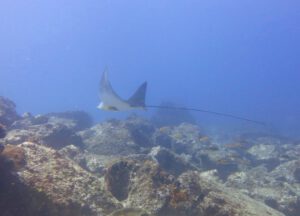 14th December 2017 – Maclean High School Open Water Divers
Yet again we had another magic day at South Solitary Island with beautiful warm, blue water. It was a little bumpy on the surface today as we had a steady NW wind but underwater on both dives was amazing. Dive one we dropped in at Buchanan's Wall to find Turtles, Blue Lipped Anemones, Lionfish, Wobbygongs and…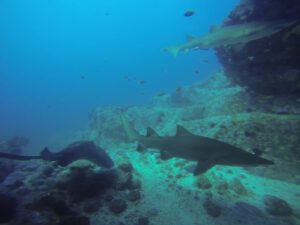 13th December 2017 – Hammer Head sighting at the lighthouse!
Conditions again were just magic! Students and snorkelers enjoyed the warm blue water currently at South Solitary Island, seeing an array of marine life including Turtles, Grey Nurse Sharks, Crested Horn Sharks, a glimpse of a Hammer Head Shark, Wobbegongs, Bull Rays, Eagle Rays, Semi-circle Angle-fish, Shovel-nose Ray/Shark, Black Cod, Blue Groupers, Nudibranchs, and schooling fish…
12th December 2017 – Blue Warm Water at South Solitary Island!
We had perfect conditions out at the lighthouse. Grey Nurse Sharks and a glimpse of a Hammer Head were sighted at Manta Arch for the first dive. The second dive used the current to drift from Shark Gutters to South Boulder. Highlights were Eagle Rays, Turtles, Shovel-nose Ray/shark, Black Cod, Blue Groupers, Moray Eels, Nudibranchs, Wobbegongs,…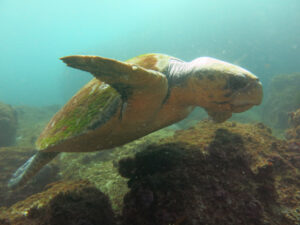 10th December 2017 – Crowded Cleaner Cave at South Solitary Island
We had an Advanced Deep dive happening at Manta Arch on dive one while the Open Water Course went to Cleaner Station for some shallower depths. While there were plenty of Grey Nurse Sharks around, the top end of the island had a lot to show including Lionfish, Nudibranchs, Clown Triggerfish, Bullrays, Green Sea Turtles, Loggerhead…