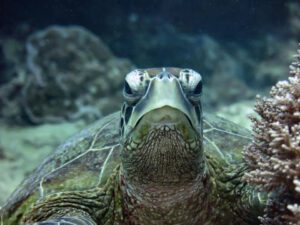 10th November 2017 – Blue Water Surrounds South Solitary Island!
Under water at South Solitary Island was the place to be today. The water was blue and a balmy 21c. Grey Nurse Sharks, Black Cod, Octopus, Turtles, schooling Tarwhine, Sweetlip, Moray Eels and plenty of Nudibranches were just some of the highlights! Vis 20m.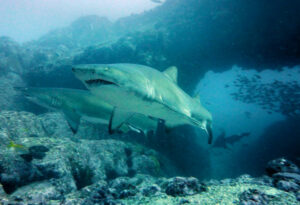 5th November 2017 – Amazing Conditions at South Solitary Island
Because of the strong southerly winds yesterday we were slightly unsure what the visibility was going to be like today as we headed out to South Solitary Island. We arrived at the island and it was beautiful, blue and reasonably calm, our divers saw plenty on both dives today including Grey Nurse sharks, Cow nose Rays,…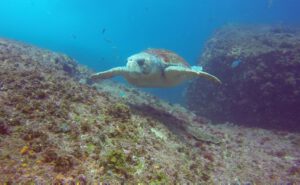 2nd November 2017 – More Blue water at South Solitary!
After yesterdays cool southerly breeze, South Solitary Island was blue and warm. Cleaner station, Shark Gutters and South Boulder Wall were the days dive sites, seeing Grey Nurse Sharks, our resident juvenile Clown Trigger Fish, Blue Groupers, Black Cod, Bull Rays, Lionfish, Nudibranchs, Barnie the Loggerhead Turtle, Hawksbill Turtle, Green Sea Turtle, Moray Abbotts Eel, Slipper…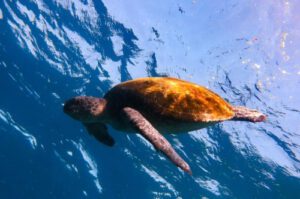 29th October 2017 – Turtles everywhere!
It was yet another great day at the lighthouse. Buchanans Wall was the first stop, then followed by a drift from Shark Gutters to the Gantry, seeing over half a dozen Turtles, Slipper Crays, Moray Eels, Nudibranchs, Bullrays, Grey Nurse Sharks, Wobbygongs and schooling fish everywhere. Visibility varying from 5-20m Temperature 20c
28th October 2017 – More Hammerhead and Grey Nurse Shark Action!
Water conditions were just perfect today at South Solitary. Cleaner Station was the first stop, then followed by a casual drift from Shark to the Gantry, seeing Grey Nurse Sharks, Bull Rays, Eagle Rays, Clown Trigger Fish, Green Sea Turtles, Hawksbill Turtle, Loggerhead Turtle, Crayfish, Spanish Dancers, Black Cod, Blue Groupers, masses of schooling fish and a…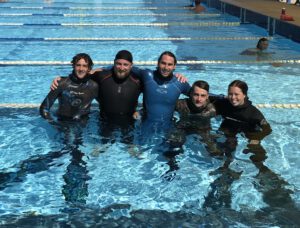 26th October 2017 – New PADI Freedivers
We would like to congratulate Lindsay, Sharnee, Brad and Alex who all completed the PADI Freediver and PADI Advanced Freediver courses today!! Everyone completed an intense four day course instructed by Adam Stern who is Australia's 5 x National Freediving record holder and the PADI Freeding ambassador for Asia/Pacific, everyone achived some awesome results including getting…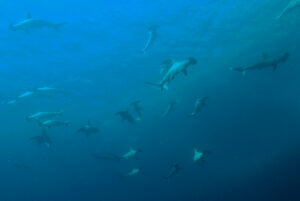 25th October 2017 – Hammer Heads!!!
The NE wind and chop made for a slow trip out to South Solitary Island this morning. We sheltered at Archie's cave for dive one where we spotted a few Grey Nurse Sharks, Gropers, Kingfish and Green Sea Turtles. The wind had dropped off by dive two which allowed for a pleasant drift from Shark Gutters to The…
Tuesday 24th October – Lots to see at South Solitary!
While the conditions on the surface were quite choppy, underwater was ideal for diving today! Manta Arch was up first. Grey Nurse Sharks, Bull Rays, Black Cod, schooling Tarwhine and a huge Wobbegong were just some of the highlights on this dive. Dive two was spent enjoying the Cleaner Station area. More Grey Nurse, Turtles, Lionfish,…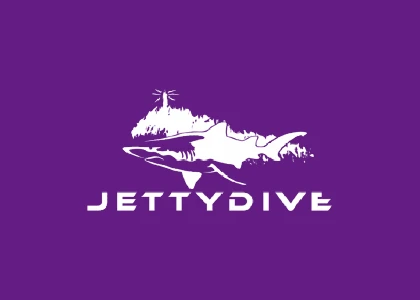 Summer Specials and Christmas Hints!
Here is some SUPER SUMMER SPECIALS which are ideal Christmas hints! All of our Summer Specials and Christmas Hints products are on special and are available whilst we have stock! Check these out! SUUNTO Dive Computer MADNESS! Suunto Zoop Novo Dive Computer Suunto's Full size best seller with simple, easy to follow information. Nitrox,  Air, Gauge…