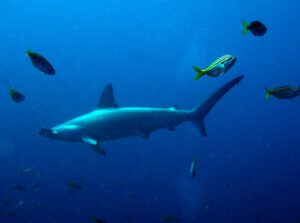 20th October 2017 – Hammerheads patrol Buchanan's Wall
Sheltered from today's northerly breeze, we jumped in at Buchanan's Wall for the first dive of the day. Lots to see including Turtles, Octopus, Lionfish, Moray Eels and two large Hammerhead Sharks Cruising about in the shallows!!! Making the most of the current, we started our second dive at Shark Gutters and let the current take…
13th October 2017 – 30m Visibility holds at South Solitary Island
It was another amazing day diving South Solitary Island. We were welcomed with 21 degrees water temperature, 30m visibility and rather calm surface conditions on the northern end of the island. Everyone on board thoroughly enjoyed both dives and saw plenty of amazing things including Grey Nurse Sharks, Bullrays, Slipper Lobsters crawling the bottom, Lionfish, Turtles,…
8th October 2017 – 21 degrees at South Solitary!
With the current still moving around South Solitary Island, divers were shocked with 21 degrees and blue water! Fish were in the masses around Manta Arch, Cleaner and Shark Gutters, seeing over a dozen Grey Nurse Sharks, Barnie the Loggerhead Turtle, Lionfish, Bullrays, Eaglerays, Black Cod, Blue Groupers, nudibranchs and loads of schooling fish. Congratulations Phoebe in…
6th October 2017 – Big Blue at South Solitary Island
South Solitary Island was inundated with clear blue water today, pushed in by a super strong current! Lots to see around the Island. Black Cod, Eagle Rays, Turtles, Moray Eels and Lionfish were just some of today's highlights! Vis 20m, temp 20c Congratulations to David on completing his PADI Open Water Course today!
5th October 2017 – Congratulations Newly Certified Divers!
Water conditions at South Solitary Island had unfortunately deteriorated overnight. We opted to dive at Split Solitary Island where the water clarity was quite nice! Lots of Nudibranches, Moray Eels, Lionfish, Juvenile Blue Angel Fish and an Eastern Blue Devil Fish were just some of the highlights! Vis 10-15m, temp 19c. Congratulations to Max and Owen…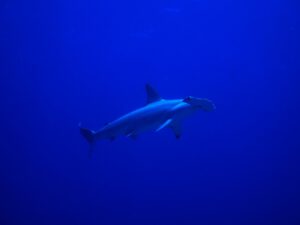 4th October 2017 – Hammer Heads and Grey Nurse Sharks!
South Solitary Island had all the cool fish today. Open Water students on their very first dive were greeted with a Hammer Head Shark at Buchanans Wall, and then again on their second dive at Cleaner Station. Grey Nurse Sharks were also cruising around the gutters, along with Eagle Rays, Bullrays, all kinds of sea Turtles,…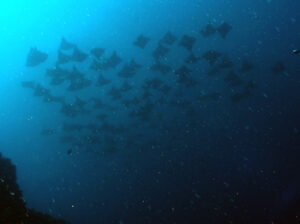 3rd October 2017- They saw everything today! Underwater and on top.
The Morning Dive trip was amongst the misty rain, but not enough to put off the keen divers. The rain cleared and the Underwater action proved to be fantastic! Visibility was again, well above average and the sea was nice. Diving Buchanan's wall and the a drift dive From Shark Gutters to the Gantry gave the…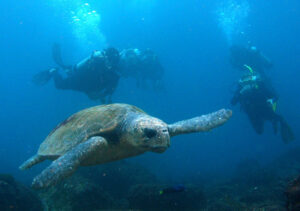 2nd October 2017 – Barney welcomes divers and blue water
We had some very happy customers on 2 Wild today after an awesome morning diving at South Solitary Island. The visibility had improved to 25m - 30m!! Grey Nurse Sharks were in all the gutters while a couple Eagle Rays were making the most of the current out deeper, our divers saw lots of Kingfish, Travelly…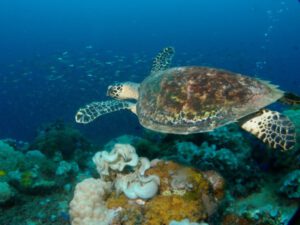 1st October 2017 – Warm Current Brings Blue Water!
Despite the much needed rain, divers made the most of their day and were treated with warm blue water out at South Solitary Island. Plenty of Grey Nurse Sharks were swimming in and out of the gutters, also Barnie the Loggerhead Turtle, Green and Hawkesbill sea turtles, Nudibranchs, Wobbygongs, a Octapus, Bullray, Bubbleshell, Groupers, our lost…