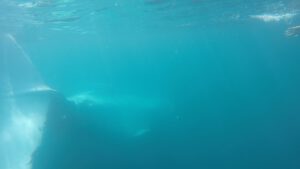 29th September 2017 – Humpback Whales swim with Snorkelers!
Despite only having 10 meters of visibility, the whales in which we encountered were more than happy to put on a show for us underwater. Snorkelers encountered three whales underwater while swimming and many others on the surface. Photo captured today by Stuart.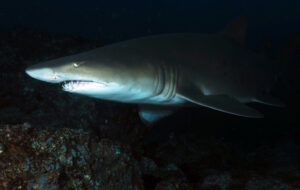 26th September 2017 – Divers get close to Grey Nurse Sharks!
Divers and Snorkelers had a couple of memorable dives out at South Solitary Island today. Forecasted conditions made for a bit of a challenge, though all divers handled the chop very well. Due to what looked like an algae blooom, visibility varied quite drastically from site to site, though all divers experienced very close encounters of Grey…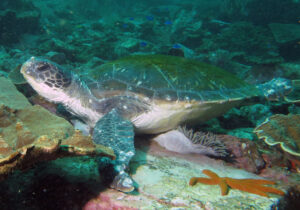 Saturday 23rd September – Divers listen to Whale Song!
Full of excited divers, our boat "2 Wild" took us to South Solitary Island for two great dives today! Dive one from Manta Arch to the Gantry ticked all of the boxes. Grey Nurse Sharks, Turtles, Lionfish, an Octopus and two small Cuttlefish were just some of the highlights on this dive. Dive two was a…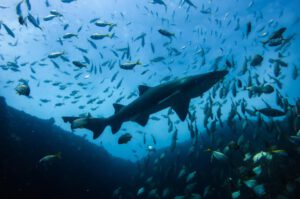 16th September 2017 – Saturday Smiles!
Divers had a blast on today's trip to South Solitary Island. Manta Arch and Cleaner Station were the first pick of the dives, then followed by a drift from Cleaner Station to South Boulder Wall. Over half a dozen Grey Nurse Sharks were hanging around the Arch, also Bull Rays, Eagle Rays, Wobbygongs, Nudibranchs, Bubbleshell, Juvenile…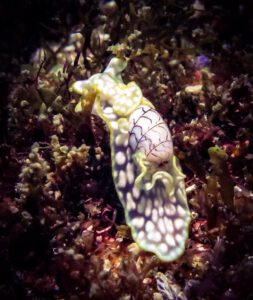 15th September 2017 – Fishy Friday!
After yesterday's strong winds, we were all surprised with this mornings calm and sunny conditions out at sea, and South Solitary Island was amazing! Dive one was a casual swim around Cleaner Station, then followed by a swim from Shark to South Boulder on the second dive. Divers encountered a few Grey Nurse Sharks, Turtles, Lionfish,…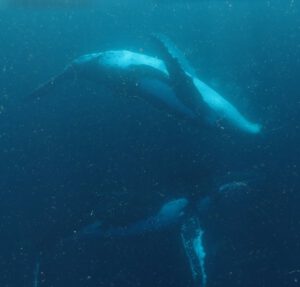 12th September 2017 – Humpback Whales Swim underneath Snorkelers!
It was another successful whale swim this morning, upon leaving the harbour, we were lucky enough to come across a pod of 5 playful whales. Straightaway the whales directed themselves towards and came within 100 meters from the boat so we were unable to jump in the water due to strict guidelines, so we backed off…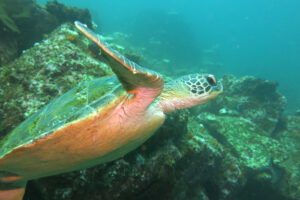 7th September 2017 – Afternoon dives at South Solitary Island!
Due to some strong winds this morning we decided to wait to dive when the sea settled, and it did, so we headed on out to South Solitary Island for a couple of afternoon dives. Divers swam around Cleaner Station, Shark Gutters and South Boulder, seeing loads of fish including a seal on the surface, too…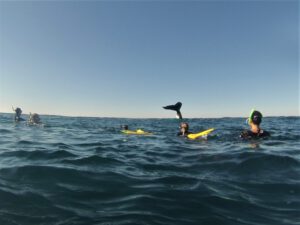 6th September 2017 – Swimming with Humpback Whales
We had some super excited customers on board our boat "2 Wild" today who were keen to go and swim with the Humpback Whales. The first whales we encountered were a good 200-300m away, so we decided to slip in the water and wait for them to come over to us, we waited for about 5mins,…
3rd September 2017 – Clear Blue Water on the Coffs Coast!
Split Solitary was today's island of choice. Despite the slight breeze from the north west, mikes mooring offered our divers protection and produced a couple of great blue water dives. Split offered an abundance of marine life, including Crayfish, Turtles, whales singing in the distance, wobbygongs, nudibranchs, Moray Eels, Coral Trout, Blue Groupers, Bullseye schools, and…