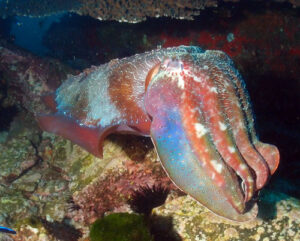 22nd June 2017 – Griffith University Dive Club Explores South Solitary Island!
Griffith Uni Dive Club embraced the rolling swell for a couple of great dives at South SolitaryIsland. Divers explored Cleaner Station and South Boulder Wall, while also experiencing a close encounter with a Humpback Whale during our surface Interval. Other Marine life include a few Grey Nurse Sharks, Half-Circle Angelfish, Clown Trigger Fish, Bull Rays, Black Cods,…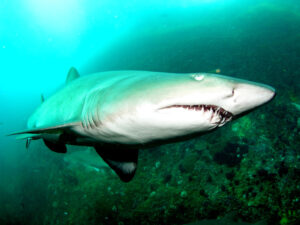 17th June 2017 – Rainy Day Well Spent!
Keen divers endured the rainy weather for some great diving at South Solitary Island. Manta Arch and Cleaner Station were the first picks, then exploring Shark Gutters for the Second. Our divers encountered half a dozen big Grey Nurse Sharks, Loggerhead Turtles, Eagle Rays, Frog Fish, Orangutan Crab, Lionfish, Big Black Cods, Groupers, Loads of Schooling…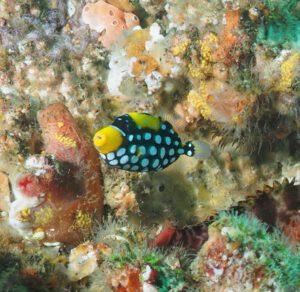 Friday 16th June – Fishy Friday!
After a few days out of the water due to bad weather, we were all itching to get back out diving today. Manta Arch was full of Grey Nurse Sharks, while the Cleaner Station and Boulder Wall were teeming with fish life. Lots of Black Cod, Eagle Rays, Green Turtles and a Giant Cuttlefish were just…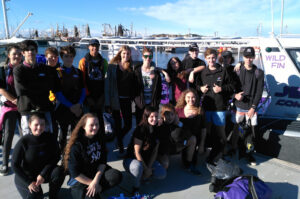 8th June 2017 – Toormina Marine Studies Snorkel the Solitary Islands
The beautiful clear water made yesterday a perfect opportunity for the Toormina High School Marine studies class to get out and explore the Solitary Islands. South West Solitary Island was the first pick with plenty of schooling fish and some big Eastern Blue Gropers on the bottom, after morning tea and a short trip they arrived at…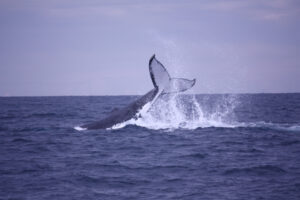 7th June 2017 – Beautiful show of Humpback Whale Tail
We had another great Whale Watching trip this afternoon with three different pods making their way north. We only had one breach but plenty of tail rolls and headstands, one of the Humpback Whales showed off its power by doing some impressive tail slaps. Don't miss out on getting up close with these beautiful animals!!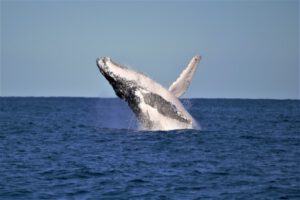 6th June 2017 – Breaching Whales on First Trip
Today was our very first Whale Watching trip for 2017 and it did not disappoint!! We found a couple of Humpback Whales just out from the harbour who were soaking up the sun, then one of our customers spotted a double breach on the horizon we zipped out to them on our boat 2 Wild, lucky…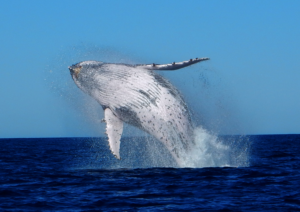 4th June 2017 – The Humpback Whales Have Arrived
The Humpback Whale season is upon us once again, we have had lots of calls and sightings from locals letting us know the whales are here. These whales migrate every year, all around the globe in search of warmer waters as this is where they give birth to their young and also to find a mate.…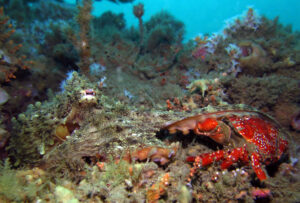 30th May 2017 – Exploring new sites
We had some of the Jetty Dive crew up nice and early to go and explore a new dive site!! This dive site is only 5mins from the harbour and very easy diving, there was a lot of Macro life here like Nudibranchs, Sea Squirts, Soft Corals, Hawkfish and Octopus but we did see a few…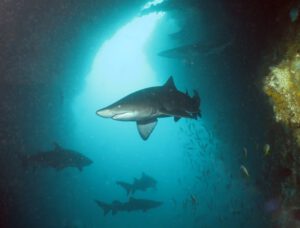 27th May 2017 – Pimpernel Rock Rocks!!!!!
Loaded with excited divers, 2 Wild set off for Pimpernel Rock for today's dive's. Arriving at Pimpernel after a smooth ride out, we were greeted with perfect conditions! Clear blue water and very little current! Descending onto the pinnacle, our divers spotted masses of huge Kingfish, Trevally, Amberjack and Wahoo!!!!! We then swam into the cave where we…