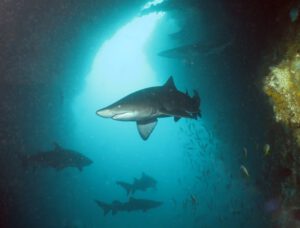 Pimpernel Rock this Saturday 27th May! Who Wants to Come??
Pimpernel Rock - This Saturday 27th May! Who Wants to Come?? Big Fish, Big Cave, Big Depth.…. Big Dive!! Pimpernel Rock is located on the north western point of The Solitary Islands Marine Park, 40 nautical miles from Coffs harbour! It is an advanced dive site on it's best day, because of a few factors; The…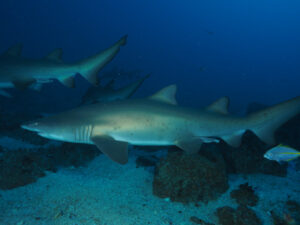 21st May 2017- Grey Nurse action at Manta Arch
Another great day on the water, despite the poor forecast! Conditions were a bit swelly, but certainly good enough to Scuba Dive and Snorkel out at South Solitary, and that's what we did! Dive one had our divers at Manta Arch with at least 12 Grey Nurse Sharks in the area. spread out throughout the sandy…
20th May 2017 – Two Dives, Two Islands!
Surprisingly, the sea conditions were nice and calm, producing a couple of great dives at South West Solitary and South Solitary Island. First dive was in search of the illusive Manta Ray, despite our luck, South West had an array of life, including a few Wobbys swimming around our divers, also Schooling Fish, Nudibranchs, Groupers and a…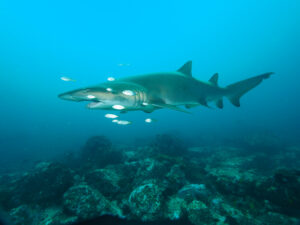 18th May 2017 – NMSC Exploring the Solitary Island's!
We had two boats full of keen snorkellers and scuba divers from the National Marine Science Centre, heading to South Solitary Island and then Split Solitary Island. There ware plenty of turtles around, schools of Pomfreds, Tarwhine, Eagle Rays, Black Cod, Groupers and a lonesome female Grey Nurse shark that both the scuba divers and snorkellers seen.…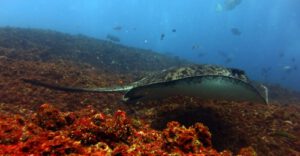 17th May 2017 – All In The Name Of Science!
It was all about science today! South Solitary Underwater Research Group (SURG) and a few certified divers filled Wild Fin, ready to survey coral at South Solitary Island and Split Solitary Island. With Glassy conditions, divers first jumped in at Shark Gutters, then ending the dive at South Boulder, seeing an abundance of Schooling Fish, Grey…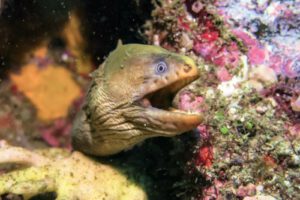 14th May 2017 – Mothers Day Dive!
It was a pretty ordinary trip out to South Solitary Island today. Despite the sloppy conditions, the water was Blue! Buchanans Wall had an abundance of life, including a Grey Nurse, Banded Coral Shrimp, Mosaic Moray Eel, Moray Eels, Shovel-nose Ray/shark, Groupers, Wobbygongs, Lionfish, and a Green Sea Turtle. The second dive was at South Boulder…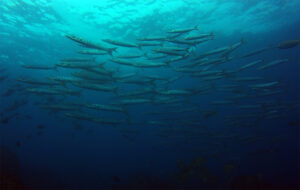 13th May 2017 – Spectacular Diving at South Solitary Island
South Solitary Island Marine Park had really turned it on for our divers today with blue, clear 25m visibility water and a large variety of marine life. Dive one had the certified and Advanced Open Water divers in at Manta Arch while the new divers jumped in at Cleaner Station. Dive two was a casual drift…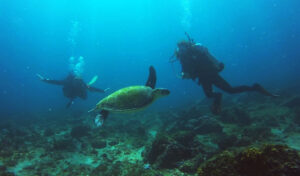 7th May 2017 – Turtles Galore at South Solitary Island
Today would have been the best days diving we have had in a long time with flat calm seas, 25-30m Visibility and a large variety of marine species. There were about 6-8 Grey Nurse Sharks around at Manta Arch along with Barney having a nap Dive two was a drift from Cleaner Station around to The…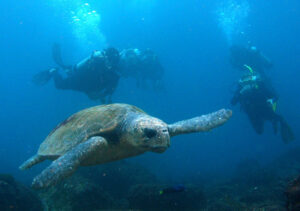 5th May 2017 – Blue water arrives back at South Solitary Island
30m visibility was a nice welcome when we arrived at South Solitary Island this morning. Dives one and two were both up the northern end of the island which was sheltered from the southerly winds, our divers got up close with lots of turtles on Boulder Wall, schools of fish near Shark gutters and some huge…