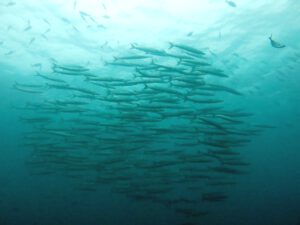 16th April 2017 – Easter Sunday!
Today's conditions were a little bouncy on the surface, but once submerged we were surprised with the amount of fish life at Buchanans Wall. The Second was a lovely Drift from Cleaner station to South Boulder, while our second boat, 2 Wild, dived Grouper Island. Highlights today include a Leopard Shark, an abundance of schooling fish, Barracuda,…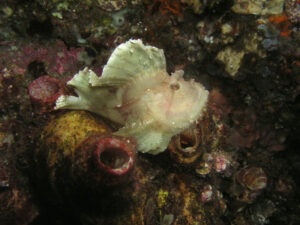 15th April 2017 – Easter Saturday Diving!
With boat boats loaded with excited divers, we shot out to South Solitary Island for two amazing dives. Manta Arch and the Cleaner Station were the sites for dive one. Grey Nurse and Leopard Sharks were spotted on this dive along with some huge Black Cod and Schooling Barracuda. Dive two was spent enjoying the Boulder…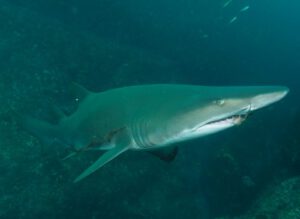 Easter Friday Diving!
The Easter long weekend is here! And it was a great day of diving at South Solitary Island. Grey Nurse Sharks and two Emperor Angle Fish were just some of today's highlights. Also, another Orangutan Crab, Black Cods, swimming Wobbygongs, Bullrays, and clouds of Schooling Fish. Happy Easter from all the crew here at Jetty Dive.…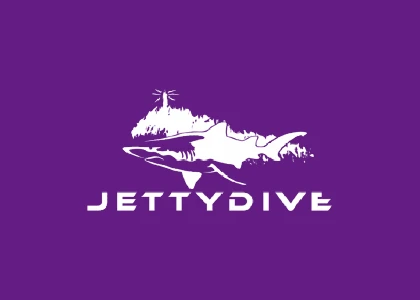 Easter Super Specials Sale
Super Specials on Scuba gear this Easter from Jetty Dive! We have some super deals on some keys products for Easter holidays, Sale finishes on Anzac Day 2017. Some items are clearance deals, so don't delay or you may miss out. Great Deals on Dive Computers, Regulators, BCD's, Accessories and Wetsuits. Check out the list below!…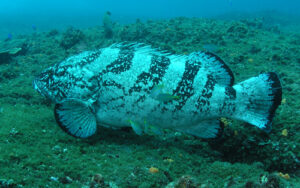 9th April 2017 South Solitary Island gives us great diving!
It was a pleasant surprise to find underwater conditions so nice at South Solitary Island today. Our first dive was at Manta Arch with abundant fishlife along with 3 Grey Nurse Sharks under the Arch. Cruising through to Cleaner Station to meet the boat to finish the dive, we encountered more large schools of Sweep and…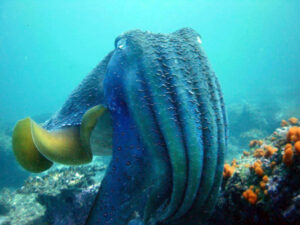 8th April 2017 – It Feels Good To Be Back In The Water!
Man it's good to be back in the water! Conditions were surprisingly good, as our divers enjoyed exploring Shark Gutters, Cleaner Station and also South Boulder. Highlights included a school of curious Batfish, Eagle Rays, Crayfish, Masses of Schooling Fish, Black Cod, a Giant Cuttlefish, Spanish Dancer, Turtles, Groupers and our resident Orangutan Crab. Congratulation Tjark,…
29th March 2017 – Calm Before The Storm
Today's diving was just amazing! From Grey Nurse Sharks to Leopard Sharks, we were in awe of the amount of fish life at South Solitary Island. Also Turtles, Moray Eels, Bull Rays, Eagle Rays, Black Cods, Shovel-nose Ray and masses of Schooling Fish. Congratulations Mikkel and Magnus in completing their PADI Open Water Course, well done!…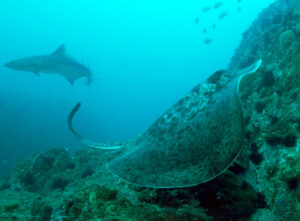 27th March 2017 – Grey Nurse Sharks and Leopard Sharks!
Divers and snorkelers swam with some of South Solitary Islands best today! Grey Nurse Sharks at Manta Arch and Leopards sharks around Shark Gutters through to The Gantry were today's highlights, also Eagle Rays, Turtles, Black Cods, Bull Rays, Groupers, Crayfish, Moray Eels, Nudis and loads of big Schooling Fish about. Visibility 20m Temperature 25C
26th March 2017. Leopard sharks at home at South Solitary Island
Visibility picked up overnight to be a lovely 20 metres and would have been more if the sun was shining. The first Dive was at Buchanan's Wall and had fish and turtles everywhere. The second dive was the highlight though, with 5 different Leopard Sharks between Shark Gutters and the Gantry. along with those we had…