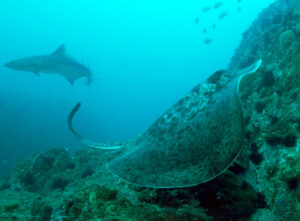 27th March 2017 – Grey Nurse Sharks and Leopard Sharks!
Divers and snorkelers swam with some of South Solitary Islands best today! Grey Nurse Sharks at Manta Arch and Leopards sharks around Shark Gutters through to The Gantry were today's highlights, also Eagle Rays, Turtles, Black Cods, Bull Rays, Groupers, Crayfish, Moray Eels, Nudis and loads of big Schooling Fish about. Visibility 20m Temperature 25C
26th March 2017. Leopard sharks at home at South Solitary Island
Visibility picked up overnight to be a lovely 20 metres and would have been more if the sun was shining. The first Dive was at Buchanan's Wall and had fish and turtles everywhere. The second dive was the highlight though, with 5 different Leopard Sharks between Shark Gutters and the Gantry. along with those we had…
25th March 2017 – North and South Solitary Island Duo!
Both "Wild Fin" and "2 Wild" were out exploring both North and South Solitary Islands today. With the water temp now sitting around 25c, and visibility around 15m, our divers took their time to enjoy what both Island had to offer. The highlights from North Solitary included Eagle Rays, Black Cod, Clown Triggerfish, Painted Crayfish and…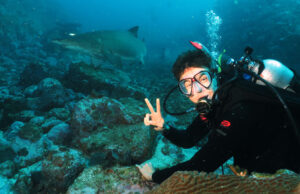 24th March 2017 – Warm water at the Solitary Islands!
Hiding from the Southerly breeze, we jumped in at Manta Arch for today's first dive. 4 or 5 Grey Nurse were spotted patrolling the area plus large schools of Trevally and Goatfish. Dive two was spent exploring Shark Gutters and the Cleaner Station area. Black Cod, Bullrays, Turtles, Octopus, a Shovel Nose, and a surprisingly large…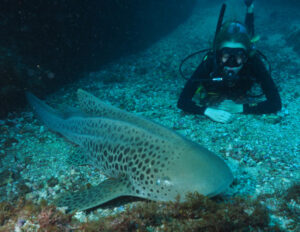 22nd March 2017 – South Solitary Island Homes Leopard Sharks
This mornings dives were a perfect start to the day. We first explored Buchanans Wall, seeing a dozen wobbys, loads of Numb Rays, Coral Shrimp, Octopus, a Squid, Abbotts Moray Eel, and Banded Rays. The highlights of the day however, were a couple of Leopard Sharks cruising up and down Boulder Wall, also Black Cod, Groupers,…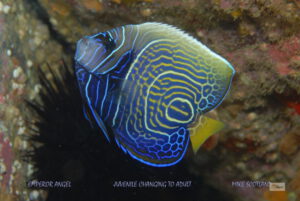 15th March 2017 – Rainy Days Under The Sea
A bit of rain didn't stop us from enjoying the Solitary Islands today, after all, we're going to get wet anyway. Divers explored Shark gutters for their first and then ventured to Grouper Island for the second, seeing a Emperor Angelfish, Leopard Shark, Eagle Rays, Porcelain Crab, Masses of Schooling Fish, and the usual Nudis, Wobbys,…
12th March 2017 – Sunny Sunday!
After a dry week, we were all keen to dive this sunny sunday. To our surprise, conditions were amazing! South Solitary Island was blue, warm, and full of fish activity, including a Leopard Shark, Eagle Rays, Turtles, Groupers, Black Cods, Orangutan Crab, Crayfish, Bull Rays, Wobbygongs, Schooling fish and many more. Vis 15-20 Temp 25c
5th March 2017 – Leopard Sharks, Eagle Rays and 40m Vis!
What a day to be diving South Solitary Island! Words cannot even describe it! Leopard Sharks, Eagle Rays, Turtles and 40m Vis! Oh yeah, and it was 26c!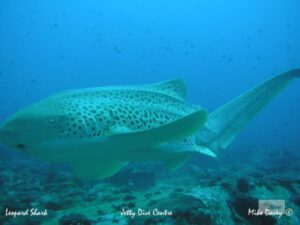 Leopard Sharks at South Solitary Island!
With a calm sea and a great bunch of divers, we were feeling lucky, Leopard Shark Lucky! Buchanans Wall was our first choice, followed by a drift from Cleaner Station to the Gantry. Highlights today were a couple of Leopard Sharks, Eagle Rays, Black Cods, the usual Schooling Fish, our friendly Turtles, Orangutan Crab, Nudis and…