Category:
Local Dive Report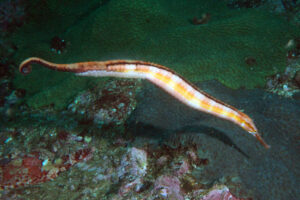 11th January 2022 – Pipefish Greets Divers!
Sheltering from the Northerly breeze, our divers descended on Buchanan's Wall for their fist dive of the day. Highlights included (but were not limited to): Banded Coral Shrimp, Dunckers Pipehorse, Nudibranchs, juvenile Yellow Boxfish and a big Marbled Ray. After a brief surface interval our divers dropped in at Shark Gutters for a drift to the…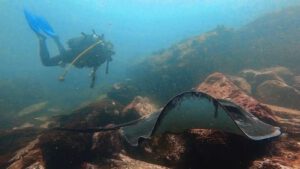 10 January 2022 – Back in the water…Finally!!
With the tropical cyclone storm system moving on from Southern Queensland and taking its crappy wind and swell with it, Mega Wild finally got out of its pen again to take our divers to South Solitary Island! Dive one saw our divers descended on Buchanan's Wall where a Dunckers Pipehorse, a pair of Cuttlefish, Nudibranchs, Banded…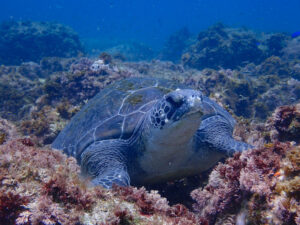 31st of December 2021 – Last Dives of the Year!
With some rain hovering on the horizon we made our way out to South Solitary Island for the last two dives of 2021. Our first site was Buchannan's Wall where our divers were treated to clear water and lots of marine life. A few greasy cod, grey nurse shark, juvenile yellow boxfish, fire gobies, and juvenile…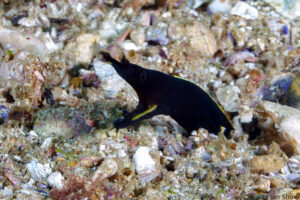 30th December 2021 – Returning Blue Water
We managed to find a window of opportunity this morning to get our divers out to South Solitary Island. With the steady southerly wind we were restricted to the northern end of the island. Both dives were done at Shark Gutters. Some of the marine life seen today were grey nurse sharks, eagle rays, blue spotted…
26th December 2021 – Sensational South Solitary Island!
With both of our boats loaded with excited divers we made our way to South Solitary Island for two very spectacular dives today. Our divers had an action packed dive one, getting up close and personal with dozens of grey nurse sharks at Manta Arch and the back gutter. Dive two was spent enjoying Shark Gutters…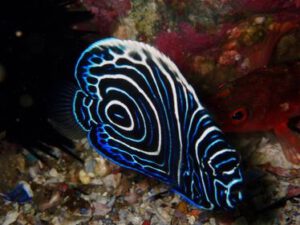 24th December 2021 – Christmas Eve Dive
With the most favourable conditions of the last week 2 Wild headed out to South Solitary for today's diving. First up our divers descended on Shark Gutters and were briefly greeted by a Sandbar Shark, along the way our divers also encountered Grey Nurse Sharks, Nudibranchs, Pineapplefish, a Netted Toby, an Orange Spotted Sand Goby, a…