Category:
Local Dive Report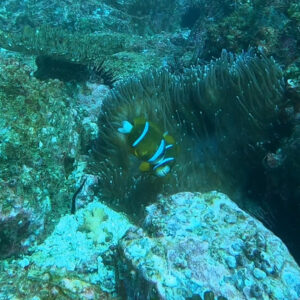 26th May 2022 – Wobbegong Thursday
Today, 26th of May 2022, we took 2Wild out to South Solitary Island for a double dive. There was a bit of current earlier in the day, so we headed to Cleaner Station mooring for our divers to do their first dive. Our divers dropped in to see heaps of fish at the surface! At depth…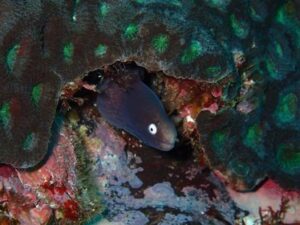 25th May 2022 – Whales, Sharks, and Turtles… oh my!
2 Wild was the boat of choice this morning for our divers and we cruised out to South Solitary Island for some diving. We spent both dives at Cleaner Station as this spot had the best surface conditions and divers were not disappointed. Visibility has improved since we were last out and the water was much…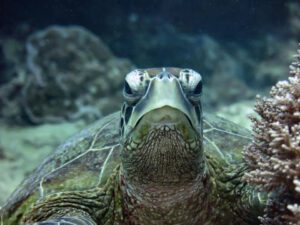 18th May 2022 – Beautiful Sunny Day!
This morning's bright and sunny start got 2 Wild's divers excited for a great day of diving. After a quick and comfortable trip out to South Solitary Island our divers jumped in at Cleaner Station for dive one. Highlights from our divers were grey nurse sharks, wobbegongs, eagle rays, and orangutan crabs. Divers enjoyed a nice…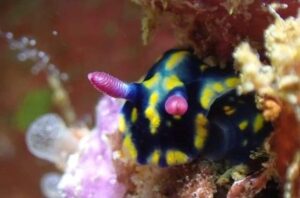 16th May 2022 – Nudibranch Heaven with Improving Visibility
2Wild steamed out to South Solitary bright and early this morning with a gentle Southerly push. A rainbow over Coffs Harbour bade well for the day and the island emerged from the mist as we approached. We began our day with a dive at Buchannon's Wall and divers enjoyed seeing wobbegong, anemone fish, and nudibranchs. As…
15th May 2022 – Sunday Funday
With a very warm breeze from the North our keen divers boarded 2Wild for the trip out to South Solitary Island. The top end of the island had a bit of swell so we hid from the weather at Buchannon's Wall where surface conditions were much calmer. Highlights from dive one were loads of wobbegongs, green…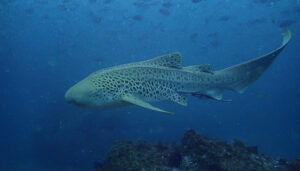 9th May 2022 – Magic Monday at South Solitary island
With only a small group of divers "2 Wild" steamed out to South Solitary this morning. The Northern end of the Island was decided, sheltering from the Southly wind. Shark Gutter mooring was the pick for dive one. All divers decended down the line to be greeted by our very friendly Leopard Shark, also seen on…