Category:
Whale Watch Report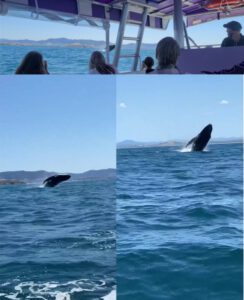 Whale Watch Report – 4th October 2021
Today we took Mega Wild out for two whale watching trips, both at 9am and 11am. The whales put on a lovely show, with a Mother and Calf which come through more this time of yera, and lots of breaches from two playful adults on the second trip! We had some dolphins swim with the boat…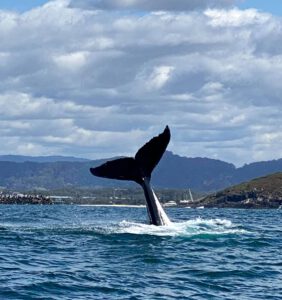 17th September 2021 – Post Lockdown Whales
We had our first trip out Whale Watching today since coming out of lockdown and we are pretty sure the whales missed us!! There was a few different pods today and a couple having some little babys too. We will be running whale watching until the end of October and Whale swims unfortunatley will finish the…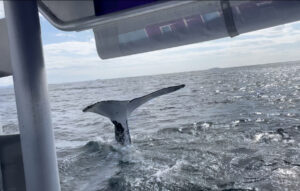 The most whales we have had Mug our boat!
Today's  Whale Watching trip has gone down as the most whales we have seen up close to our boat. To the delight of our lucky customers, we had a quick trip out off the harbour to some whales breaching and pectoral slapping. No sooner than we arrived near them, they moved towards the boat and surrounded…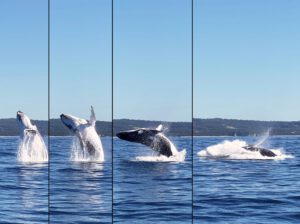 7th August 2021 – Breaching and Mugging
Today was the day to be out Whale Watching for sure!!! We had our 9am, 11am and 2pm full as to what Covid restrictions would allow. All trips had some amazing encounters but the breaching on the 9am was amazing and the mugging on the 2pm was something people won't forget!! Adrenaline donuts from Mega Wild…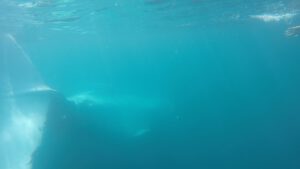 4th August 2021 – Whale Watching and Whale Swimming
We had beautiful conditions today for a 11 am Whale Watch and our first Whale Swim of the 2021 season!! Mega Wild had a slow pod heading south and come up nice an close on a number of ocasions. 2Wild searched the coast for some Humpack Whales that wanted to play, the fisrt whales we got…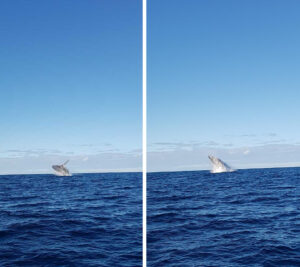 20th June 2020 – Whale Watch Report!
Our First Whale Watch Report of the year! For today's Whale Watching trip we had two boats with reduced numbers to suit COVID19 restrictions head out to find some whales! We followed along with one pod boasting a female whale with four male whales in hot persuit! They were in quite the rush, at about 8…