Category:
Local Dive Report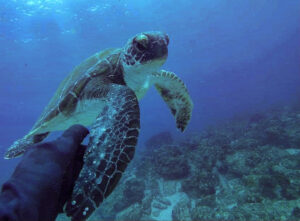 6th February 2021 – Scratch is back!
Once again the weekend calls for both of our boats to head to South Solitary for some diving action! First up we had one boat roll in at Buchanans Wall, and the other boat dived in at Manta Arch. Highlights from these dives include Marbled Rays, Green Sea Turtles, Wobbegong Sharks, tonnes of Grey Nurse Sharks…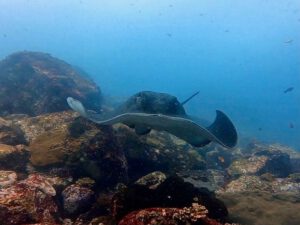 5th February 2021 –
With the blue water setting in, 2Wild steamed out to South Solitary for some solid diving!! First up our divers dropped in on Buchanan's Wall, a Blubber Jellyfish was seen near the surface while descending, then Turtles, Blue Grouper, Nudibranchs, Dwarf Lionfish, a small Sawtooth Pipefish and a juvenile Yellow Boxfish were seen during the dive.…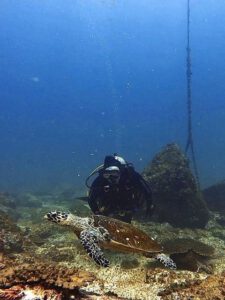 4th February 2021 – Potato Cake Thursday!!!!
With sea conditions flattening out after a brief upset yesterday, Wildfin headed out to South Solitary Island for some fine diving! On arrival we noted the water was still very blue and warm with an uphill current. First up our divers rolled in at Buchanan's Wall for a drift to the Gantry. along the way our…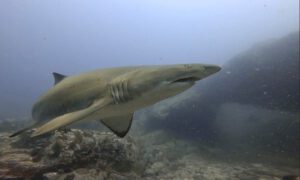 1 February 2021- Sharks Galore
With another no wind morning and surface conditions flattening out, 2Wild jetted out to South Solitary Island for some solid diving! First up our divers rolled in at Buchanan's Wall; Nudibranchs were the flavour of the day agian, a juvenile Yellow Box Fish, Octopus and Wobbegongs were also seen. After the Surface interval our divers split…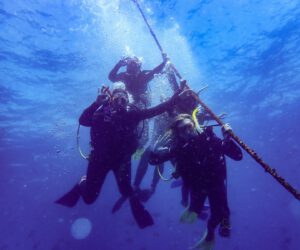 31st January 2021 – Sea Slug Sunday
We had amazing conditions today to finish off a full weekend of diving and the final day of the Coffs Coast Sea Slug Census. Dive one had both Wildfin and 2Wild explore the western side of the island around The Gantry and Buchanan's Wall. Lots to see including Eagle Rays, Blue Spotted Rays, Snapper, Turtles, Octopus,…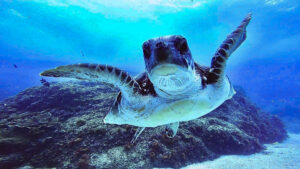 30th January 2021 – Scratch the Green Sea Turtle
The beautiful blue water welcomed our divers to South Solitary Island yet again. Dive one for 2Wild was Manta Arch and Cleaner Station while Wildfin had its divers stay at Shark Gutters, Manta had 10-15 Grey Nurse Sharks, schools of Tarwhine and Travelly. Shark Gutters at a beautiful Eagle Ray, Black Cod, Nudibranchs in the gutters…