Category:
Local Dive Report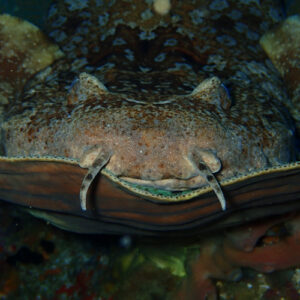 20 April 2022 – Wobbegong Wednesday!
With a strong northerly wind our keen divers trekked out to South Solitary Island this morning. We tied up on Buchannan's Wall and our divers kitted up, ready to hop in. The first dive boasted green turtles, lots of wobbegongs, leopard sharks, and some lionfish. After our surface interval, surface conditions had improved dramatically and we…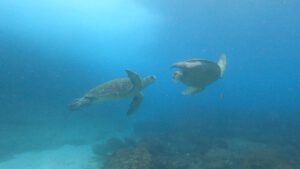 19th April 2022 – Turtle Tuesday
South Solitary was the pick today, we had less swell and more sightings of Grey Nurse Sharks which was the highlight. Dive one we had some divers get in at Cleaner Station and also Manta Arch, there was a total of 6-8 Grey Nurse Sharks in the area. There was also Lionfish, Nudibranchs and schools of…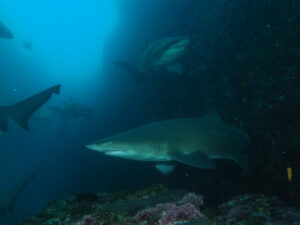 18th April 2022 – Divers love the Solitary Islands!
With the sun shining and both 2 Wild and Mega Wild loaded with excited divers, we shot out to South Solitary Island this morning! With the surface conditions continuing to improve we were able to complete both of today's dives at the northern end of the island. Exploring Manta Arch on dive one, our divers spotted…
17th April 2022 – Easter Diving at The Solitaries!
There was no better way to spend Easter than underwater diving at the Solitary Islands! While 2 Wild ventured further north to North Solitary, Mega Wild stopped off at South Solitary for 2 awesome dives! Our north Solitary crew were lucky to get up close with a leopard shark while exploring Anemone Bay. Turtles, moray eels,…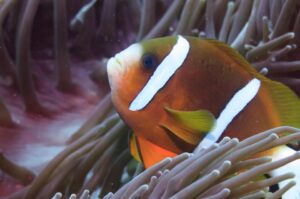 16 April 2022 – Almost Easter!
A little bit of rain didn't deter anyone from steaming out to South Solitary this morning on MegaWild! Divers dropped in at Cleaner Station for the first dive. Highlights included schools of drummers, lionfish, wobbegong, and a juvenile emperor angelfish. There was a bit of swell hitting us while we were enjoying our morning tea so…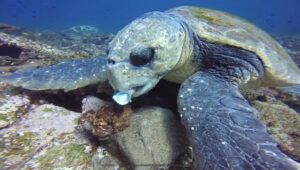 15th April – Good Friday Dives!
It has been far too long between dives around here so the decision to go today was awesome!! MegaWild steamed out to South Solitary Island with students and certified divers on board. All were very keen to blow some bubbles. Both dives were limited to the northern end of the island due to the swell and…