Category:
Local Dive Report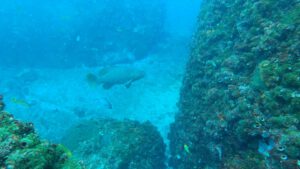 25th October 2021 – QLD Groper and Hammerhead Sightings!
Today we headed out to South Solitary Island for a double dive! The conditions were lovely at the island with just a bit of surge which influenced us to do our dives on the the Northern side. For both dives we dropped in at Shark Gutters. On the first dive we explored shark gutters and cleaner…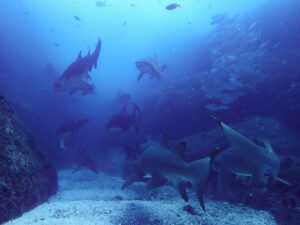 23rd October 2021 – Back Gutter Crowded with Grey Nurse Sharks
We headed out to South Solitary Island today and Mega Wild was the choice of transport. Dive one was at Buchanan's Wall, there was schools of Tarwhine and Bulleyes around the mooring and in the shallows. We had a few turtles along the wall along with a monster Numb-Ray down on the sand. Dive two we…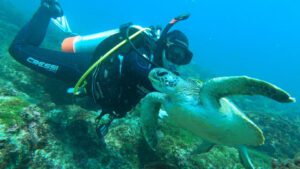 Friday 22nd October 2021 – Hammerheads again!
Today after the crazy storm Coffs had on Wednesday, we headed out to South Solitary on Mega Wild for a double dive! On the first dive, we headed from Manta Arch to Cleaner Station. Just between Manta and Cleaner some of our divers saw a hundred plus Hammerhead Sharks, which circled past a few times. On…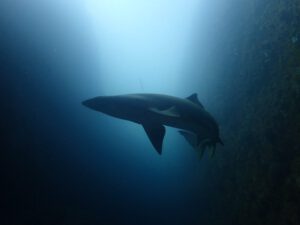 17th October 2021 – Sharks Galore at South Solitary Island
We took Mega Wild today and the ocean was beautiful and calm which made a quick trip to South Solitary Dive one was at Cleaner Station and we had some welcoming Grey Nurse Sharks at the bottom of the mooring. We had Black cod, Blue Groupers, a sleepy Green Sea turtle and schools of Fusilliers. Dive…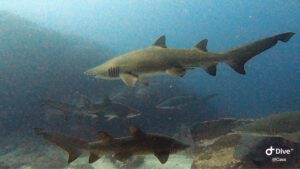 16th October 2021 – Grey Nurse Shark Saturday
Today we headed out to South Solitary Island with our Padi Open Water students and certifed divers. Today's surface conditions were flat and calm allowing us to take our pick of the sights. Dive one for some of the crew was from Manta Arch to Shark Gutters, while the remainder of the divers enjoyed the shallower…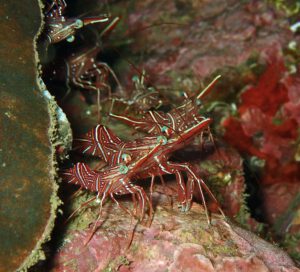 10th October 2021 – Certified Open Water and Rescue Divers
We had Open Water and Rescue Diver students on board today and Split Solitary Island was our chosen destination. Split was nice as we could hide from the NE wind blowing through and the visibility was 10-15m Both dives were at Turtle Cove, we had lots of Wobbegongs, Nudibranchs, schools of Bullseyes, Pufferfish, a Numbray out…