Category:
Local Dive Report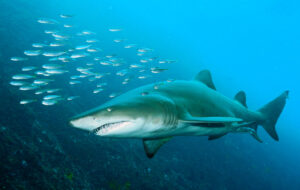 23rd January 2021 – Double Weekend Dive!
Today we had two boats head out to South Solitary Island. For the first dive WildFin did a dive on Buchanan's Wall, whilst 2 Wild Took Manta Arch. At Buchanan's were spotted Wobbeygongs, heaps of blue groupers, and Green Sea Turtles. Heaps of fishlife was hanging around including blue tangs and clownfish. Barney our resident loggerhead…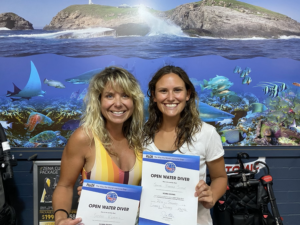 22nd January 2021 – CONGRATS TO OUR NEWEST OPEN WATER DIVERS!!
Today we had two boats head out to the Soiltary Islands. Wildfin had 6 students from Maclean High, and 2 other Coffs locals, who were finishing off their PADI Open Water Course, and 2 Wild had certified divers enjoying a double dive. For the first dive we had both boats check out the top end of…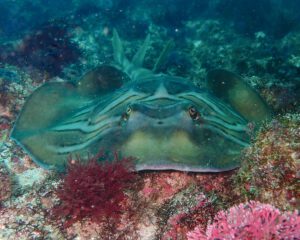 19th January 2021 – Visibility improves at South Solitary!!
Wildfin and 2 Wild flew out to South Solitary in no time, as we had two boat loads of keen divers ready to experience an awesome day of diving. We had one boat of divers roll in at Manta Arch and check out the back gutter, where they saw 25+ Grey Nurse Sharks, a huge Spanish…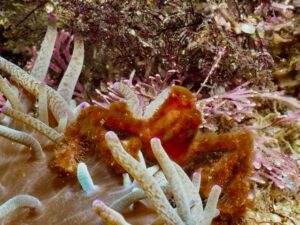 18 January 2021 – Macro Diving at South Solitary Island
With the wind dropping off this morning 2Wild headed out to South Solitary for today's subaquatic adventure! First up our divers rolled in at Manta Arch for a swim to Cleaner Station, several pairs of large Grey Nurse were seen in the deep gutter, along with Banded Coral Shrimp, Nudibranchs and a Mantis Shrimp. After the…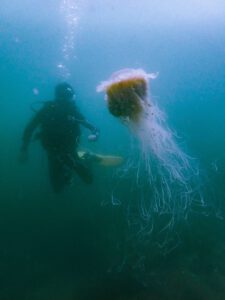 17th January 2021 – Sharks Galore on Jellyfish Sunday
2 Wild descended down at Manta Arch first up, where they saw 15+ Grey Nurse Sharks between the Arch and the Back gutter, a Banded Coral Shrimp, Black Cod, and Nudibranchs. Wildfin rolled in at Shark Gutters, where they saw 8 Grey Nurse Sharks in and around the 2nd gutter, Lionfish, Moray Eels, Nudibranchs, Black Cod,…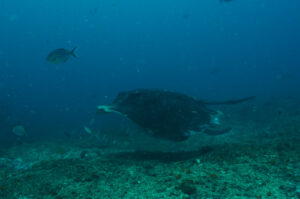 15th January 2021 – Fishy Friday
Today Wild Fin headed out to South Solitary for a double dive, hoping for improved visibility! For the first dive, our site was Manta Arch and the Back Gutter. Here there was so much fish life to see! Our divers got to see some swimming Wobbeygongs on both this dive and our second dive! These guys…