Category:
Local Dive Report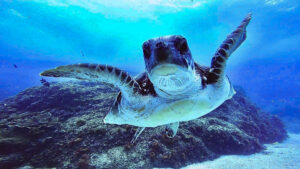 30th January 2021 – Scratch the Green Sea Turtle
The beautiful blue water welcomed our divers to South Solitary Island yet again. Dive one for 2Wild was Manta Arch and Cleaner Station while Wildfin had its divers stay at Shark Gutters, Manta had 10-15 Grey Nurse Sharks, schools of Tarwhine and Travelly. Shark Gutters at a beautiful Eagle Ray, Black Cod, Nudibranchs in the gutters…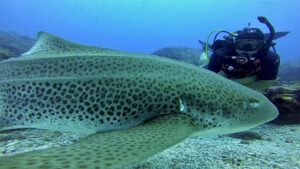 29th Jan 2021 Leopard Sharks & Turtles turn it on!
Despite the slightly lumpy sea conditions both boats loaded up and headed out to South Solitary where bright blue water was just waiting for our divers! For the first dive 2Wild dropped off a group of certified divers at Manta Arch for a swim to Cleaner Station via the Back Gutter where 34 Grey Nurse Sharks…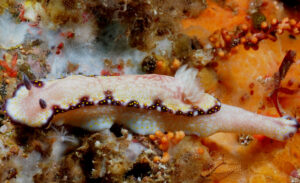 30th January 2021-Bumpy but Beautiful Warm Blue Water
A change in wind to the south made for a bumpy ride out, but the divers were met with some nice warm blue water when arriving at South Solitary Island. Whilst surface conditions were not calm and a current was still running, underwater was quite OK and lots of fish were schooling around in the light…
26th January 2021 – Amazing Australia Day
The reaction from all the divers on both boats today was "WOW" South Solitary Island really turned it on with 25-30m visibility and a balmy 25-26C surface temperature. Dive one was Buchanans Wall and The Gantry these had lots of Turtles, Octopus, Bullrays, Nudibranchs, a Black and Yellow Sea Spider and Two Leopard Sharks near the…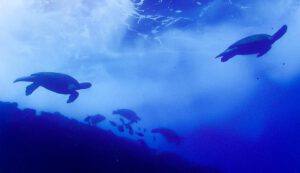 25th January 2021 – Turtles, Eagle Rays, and Leopard Sharks Galore
2 Wild and Wildfin travelled out to South Solitary Island today for some diving action! We had some pretty serious current out at South Solitary today which helped bring in some warm blue waters. For the first dive the choice was Buchanans Wall. During this dive, divers saw Wobbegongs, Nudibranchs, 2 large Bull rays, Green Sea…
24th January 2021 – 30m Visibility Is Back
We had 2Wild make its way to North Solitary island and everyone was greeted with amazing 30-40m visibility! Wildfin was at South Solitary and had 8-15m which is a huge improvment from the past 2 weeks. Dive one at North Solitary Island was Anemone Bay, Leopard Sharks, Grey Nurse Sharks, Mantis Shrimp, Blue Tangs and big…