Category:
Local Dive Report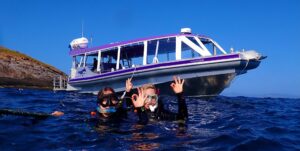 9th October 2021 – Diving from Mega Wild
Today we decided to take out Mega Wild on the dive trip!! Cruising a steady 25knots into a NW wind Mega Wild was out to South Solitary Island in about 20mins. On arrival the visibility was an epic 20-25m visibility, but water temp was a cooler 19C. Dive one the certified divers got in at Manta…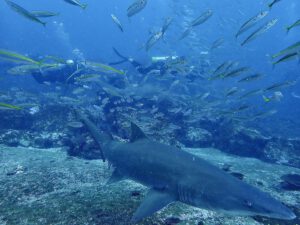 7th October 2021 – Hammer Head Season on the Horizon
We had a choppy trip out to South Solitay Island but welcomed with clear water once arriving! Dive one was at Buchanan's Wall, we had Lindsay and the Deep Specialty students head out to the end of a wall where it tapers off to 30-33m while the certified divers stayed in the shallows with Mini and…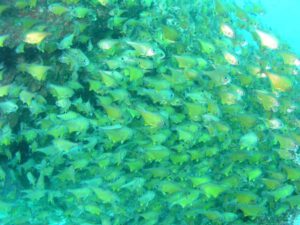 5th October 2021 Calm Conditions At Split Solitary Island.
" 2Wild" headed out to Split Solitary Island this morning with a small group of divers and students. Dive one had all divers drop in on Turtle Cove Mooring, marine life seen on this dive were Painted Crays, Lionfish, Banded Coral Shrimps, and schools of Sweep around the mooring line. After a nice cup of hot…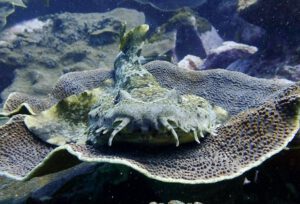 4th October 2021 – Double Island Dives
We ventured out to South Solitary this morning for our dives. Dive one was Buchanan's Wall, our divers seen lots of Wobbegongs, Blue groupers, Nudibranchs and a big lonley Turtle. The wind had picked up out there so we decided to come into Split Solitary Island for dive two. This was a great call as we…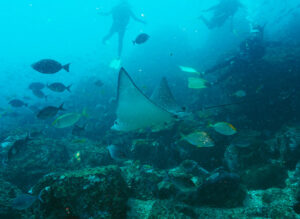 3rd October 2021 – Divers Delight at South Solitary Island!
There was no better way to spend the day than blowing bubbles at South Solitary Island today. Making the most of the great conditions our divers were able to explore both the northern and southern parts of the island. Grey nurse sharks, wobbegongs, turtles, eagle rays, black cod and two bronze whaler sharks were just some…
2nd October 2021 – Fish Soup at South Solitary Island!
Today's diving was nothing short of amazing at South Solitary Island! The calm sea conditions allowed us to dive both Buchanan's Wall and Shark Gutters. Black cod, lionfish, blue grouper, schooling tarwhine and grey nurse sharks were spotted patrolling the northern end of the island while turtles, moray eels, nudibranches, anemone fish and blue tang were…