Category:
Local Dive Report
28th September 2021 – 30m Plus Vis at South Solitary Island!
Spectacular conditions for diving at South Solitary Island today! Dive one was spent exploring the life along Buchanan's Wall. Black cod, wobbegong sharks, turtles and Lionfish were just some of the highlights on this dive. Taking advantage of the current, our divers enjoyed a leisurely drift from Shark Gutters to the Gantry for dive two. Grey…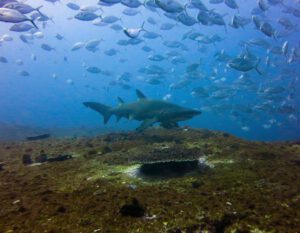 27th September 2021 – Big Blue at the Solitaries!
Our divers enjoyed some blue water diving at the Solitary Islands today as the vis had improved to 25 plus meters! Jumping in at Shark Gutters for dive one our divers were greeted with grey nurse sharks, eagle rays, black cod and schooling Tarwhine. After a short boat ride we hopped in at South West Solitary…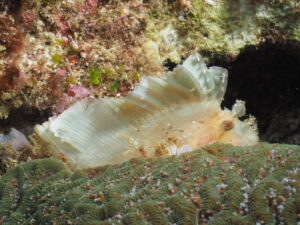 25th September 2021 – Sunny Saturday!
Today we took out 2 Wild for a double dive to South Solitary Island, and this morning there was lovely surface conditions! On the first dive we headed to Buchanan's Wall, with divers in groups based on experience level. Here we saw some Turtles and some Wobbeygongs, along with some Blue Gropers and Nudibranches, and plenty…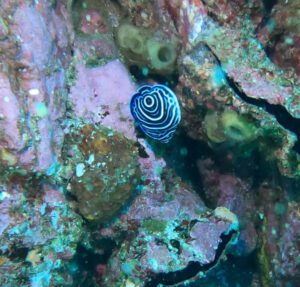 20th September 2021 – Juvenile SemiCircle Angelfish OR Juvenile Emporer Angelfish?
We woke up to beautiful sea conditions today and were very excited to take advantage of them, taking "2 Wild" out with some students and some certified divers to South Solitary for a double dive. For the first dive we dropped into Shark Gutters. There was  a Numb Ray, heaps of Nudibranches, a juvenile Angelfish -…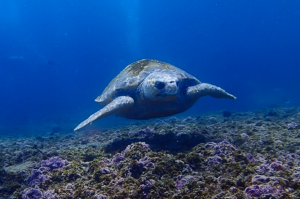 19th September 2021 – Returning Clear Water
South Solitary Island treated us with clearer water and loads of marinelife today. Dive one was at Shark Gutters and our divers decended onto 8-10 Grey Nurse Sharks crusing around the bottom and in the gutter, there was a beautiful Semicircle Angelfish, schools of Tarwhine, Travelly, Bullseyes and Fusiliers. With morining tea done during the surface…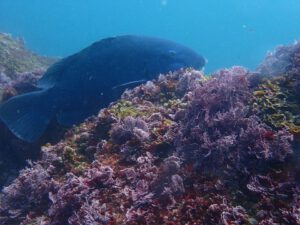 Saturday 11th September 2021 – First Dive after the end of lockdown!
We were all so excited to get back diving after the 4 weeks of lockdown in regional NSW. Today we took our Mega Wild - the new big boat! - on a double dive to South Solitary Island. For our first dive we dropped into Cleaner Station. Here we saw a Pregnant Grey Nurse Shark, along…