Category:
Local Dive Report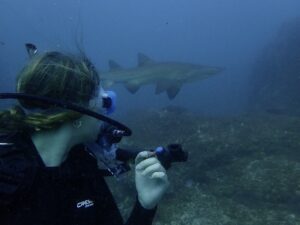 11th June 2022 – Grey Nurse galore
Winter historically brings some excellent diving to the Solitary Islands and today was no exception. Our friendly grey nurse sharks have made their way back into the shallows of South Solitary. Today our divers were able to get up close with 50 or more grey nurse as they gracefully patrolled the northern end of the island.…
10th June 2022 – First time divers make friends with grey nurse
After a few days out of the water we were itching to get out diving today. After loading Mega Wild with a group of excited first time divers, we shot out to South Solitary Island to enjoy the glorious conditions. The calm sea allowed us to explore Shark Gutters and the Cleaner Station on both dives.…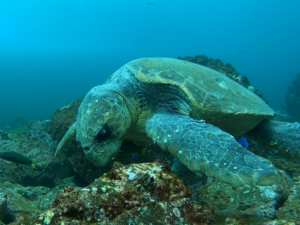 5th June 2022 – Vis Improving At South Solitary Island
Calm conditions made for a quick trip out to South Solitary this morning on "2Wild". Dive one had all divers drop in at Shark Gutters, amongst the marine life on this dive were three Grey Nurse Sharks in the Third Gutter, Black cod, Moray eels, Nudibranchs and a big schools of Surgeon Fish. We also saw…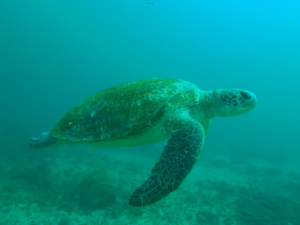 4th June 2022 – Cruisy Turtle Saturday
2 Wild made its way out to South Solitary Island this morning with a mix of students and fun divers. The sun was shining as everyone dropped in at Shark Gutters for dive one. Highlights from the dive included eagle rays, turtles, nudibranchs, silver trevally, and a lone grey nurse shark. For dive two it was…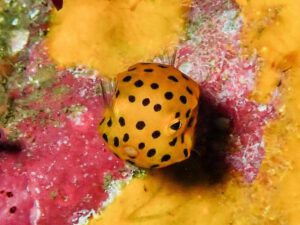 29th May 2022 – Good to See the Sun Again!
This morning was bright and sunny and 2 Wild was full of keen divers. After a quick trip out to South Solitary Island our divers jumped in at Buchannon's Wall for dive one after a little island circuit looking for the best conditions. Conditions underwater were calm but the wind and swell was picking up while…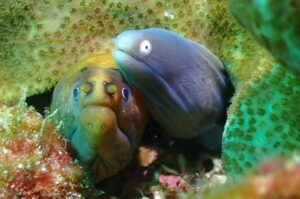 28th May 2022 – Saturday Singing Whales
Today, on Saturday 28th of May, MegaWild headed out to South Solitary Island for a double dive. For the first dive we dropped into Buchannan's Wall. Here we spotted big schools of Old Wives, green moon wrasse, and gunthers butterfly fish. There were blue tangs and anenome fish, and girdled palmers. There was a turtle relaxing…