Category:
Local Dive Report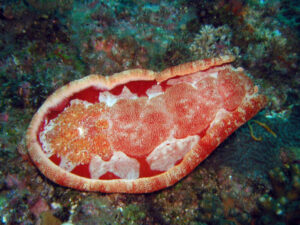 27th June 2021 – Spanish Dancer Sunday
Abiding by all recent COVID restrictions, we could only have a half boat of divers today, luckily the marine life didn't seem to socially distance with an anbundance of life for all divers to see. We had student divers completing their final dives today as apart of their PADI Open Water Course. First up we rolled…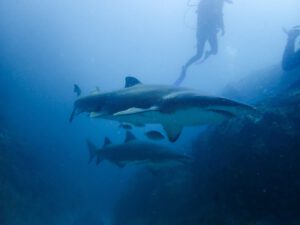 26th June 2021 – Clear Waters with lot's to see!!!
Today we were lucky enough to be greeted by beautiful, clear blue waters at South Solitary Island. For the first dive the more experienced divers rolled in at Manta Arch and swam around to Cleaner Station, whereas the others remained at Cleaner Station. Highlights from these dives include countless friendly Grey Nurse Sharks everywhere, tonnes of…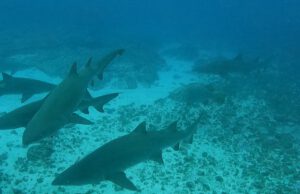 23rd June 2021 – Whaley Wednesday
Today with a small group of very experienced divers we headed to South Solitary to take advantage of the lovely weather and do some dives! For the first dive we headed into Manta Arch. Swimming through the arch our divers were greeted by a wobbeygong sitting on the ledge. We circled around, seeing 20+ Grey Nurse…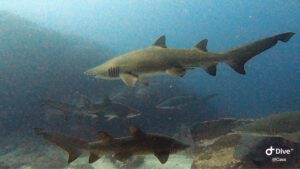 18th June 2021- Magic Conditions At South Solitary Island
2Wild headed out to South Solitary Island today with a boat full of certified divers and snorkelers, on the way out we were lucky enough to see a pod of Humpback whales making there way up the coast. All divers dropped in at Manta Arch for their first dive while the snorkelers made there way through…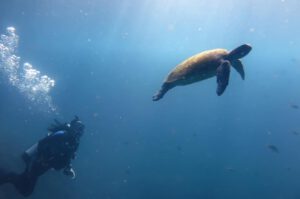 14th June 2021 – Visibility improving at South Solitary
Once again we had great diving conditions today at South Solitary Island, with the visibility seeming to be improving each day. First up we rolled in at Cleaner Station and checked out all of the gutters, spotting Grey Nurse Sharks, countless Wobbegong Sharks, Lionfish, Nudibranchs, Moray Eels, and once again great fish life for all…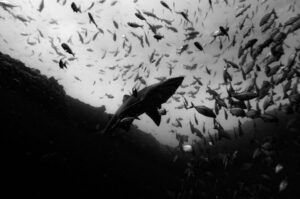 13th June 2021 – Snorkel and Dive Delight
Once again we were welcomed this morning with lovely conditions as we took "2 Wild" out to South Solitary Island. We had a mix of certified and student divers in addition to snorkelers who were all keen for what South Solitary has to offer. First up we had divers and snorkelers rolling in at Shark Gutters,…