Category:
Local Dive Report
21st December 2021 – Sensational Split Splash!
Despite some sub-optimal surface conditions Mega Wild headed off to South Solitary... and then halfway there we changed our minds and went to Split Solitary for some solid diving instead! The impromptu island swap worked out well, with a much more sheltered dive site with surprisingly good visibility! first up our divers dropped in at Turtle…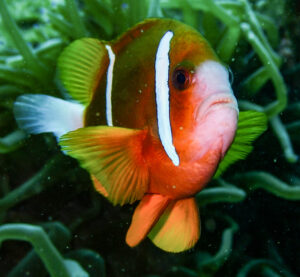 20th December 2021 – Christmas Week Dives
Today we headed out to South Solitary Island for our double dives. Visibility had dropped since yesterday, but there was lots to see down Buchanan's Wall. Our divers spotted some green turtles on this first dive, along with Wobbegongs, and nudibranches. We - of course - saw our friendly local Blue Groper. We saw a couple…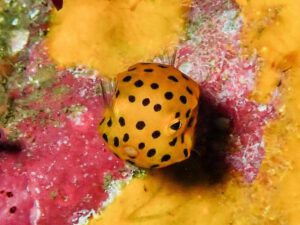 19th December 2021 – Certified Students at South Solitary Island
We had a steady Northerly wind this morning which made the trip to South Solitary Island a tad slow, but once underwater both dives at the island were magic. Dive one was at Buchanan's Wall and Dive two was at The Gantry, we had plenty to look at on both dives including Bullrays, Blue Groupers, Octopus,…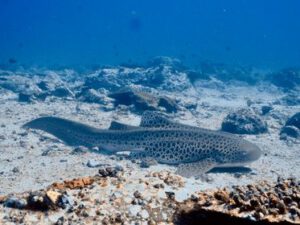 18th December 2021 – Amazing Conditions at the Solitaries!
There was no better way to spend the day than diving at the Solitary Islands! While 2 Wild ventured to North Solitary Island, Mega Wild stopped off at South Solitary Island for two awesome dives. The visibility at North Solitary reached 35m in some locations. The warm, clear water brought in all the tropical marine life…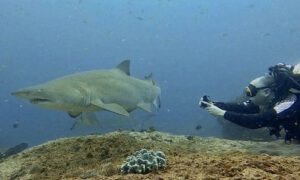 17th December 2021 – Grey Nursapalooza!
Despite the clouds closing in our divers hopped onto Mega Wild and steamed out to South Solitary Island for some awesome diving! First up our divers dropped in at Buchanan's Wall, where our divers saw two Green Turtles, Banded Coral Shrimp, some interesting nudibranchs, a couple of juvenile Yellow Boxfish and a very lost Grey Nurse…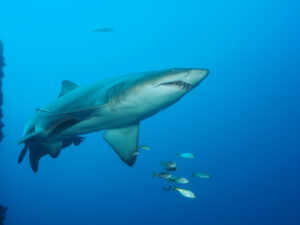 16th December – Picture Perfect Thursday, above and below
Todays dives were just what the doctor ordered! Both boats with divers and snorkellers enjoying a great morning. "2 Wild's" divers started the morning at Manta Arch with some excellent blue water under a slightly greener surface. 35 mtr vis with 30 odd Grey Nurse Sharks at the arch and sandy bottom nearby was just ideal.…