Category:
Local Dive Report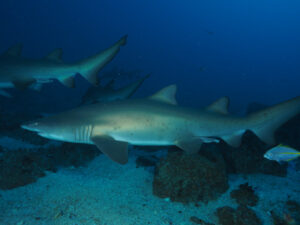 19th December 2020 – Back at South Sol!
After 9 days without diving due to bad weather, staff, students, and customers were all itching to get in the water today! For the first dive, 2 Wild headed to The Gantry, While Wild Fin dropped in at Manta Arch. At the Gantry, our divers saw a Hawksbill turtle, and a Blue Grouper, along with plenty…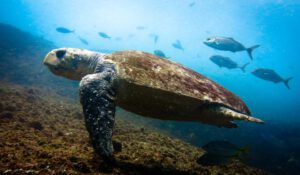 10th December 2020 – Terrific Thursday!
Today we took 2 Wild out for another double dive to South Solitary. Manta Arch was the choice for the first dive. Divers encountered approximately 15-20 Grey Nurse Sharks, with the majority of them being in the back gutter. In addition, divers saw large schools of Trevally, Wobbegongs, Nudibranchs, Moray Eels, and Black Cod. For the…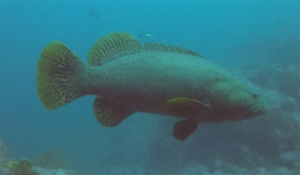 9th December 2020 – Conditions improved at South Solitary!
After a few days without blowing bubbles due to conditions, today was the day to get back out to South Solitary Island for a double dive. For the first dive, all divers jumped in at Shark Gutters, and explored the top end of the island. Divers were lucky enough to spot approximately 10 Grey Nurse Sharks…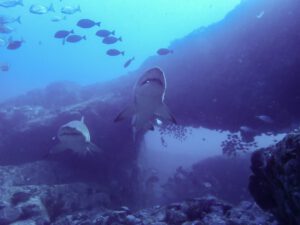 5th December 2020 – "2 Wild" And "Wildfin" Head Out To "South Solitary Island"
Conditions this morning made for a quick trip out to South Solitary Island.  "Wildfin" headed to Manta Arch for dive one, "2 Wild" headed to "Archies Cave". The Back Gutter seems to be the place  to see Sharks at the Moment , it was packed out with Grey Nurse Sharks at least twenty were counted, also…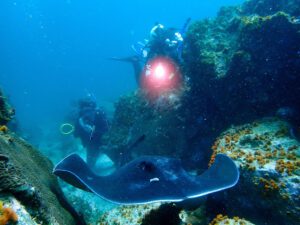 4th December 2020 – Bullray Central at Manta Arch
South Solitary Island today had a mixed bag of conditions and marine life!! Dive one everyone descend down Manta Arch to find a number of Bullrays scoping the bottom which was awesome, our divers made their way around to the Back Gutter in search of some Grey Nurse Sharks, we found 10-15 around there and some…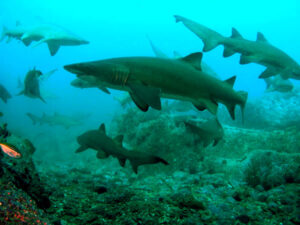 2nd December 2020 – "Sharks Galore" At South Solitary Island
"Wildfin" headed out this morning full of socially distanced divers eager to get in the water. Manta Arch was decided for dive one, after a quick dive brief all divers descended down the mooring line and made there way to the back gutter, all though the vis was down a little, Grey Nurse Sharks everywhere you…