Category:
Local Dive Report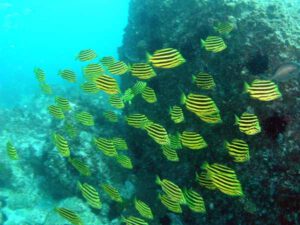 12th June 2021- " Superb Saturday"
After a few days out of the water, "2Wild" steamed out to South Solitary this morning with a full boat of certified and student divers. The Certified divers dropped in on Manta Arch for their first dive, while students made there way round to Cleaner Station. At least 20 Grey Nurse Sharks were seen between Manta…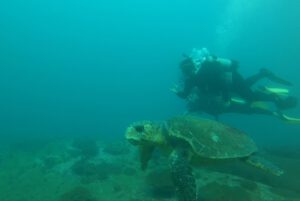 7th June 2021 – Giant Cuttlefish Spotted!
Today 2 Wild headed out to South Solitary for a double dive! For the first dive we had one group head down into Shark Gutters, with another group heading from Cleaner Station to South Boulder. At Shark Gutters we had students doing their skills for their final two dives in the Open Water Course, and a…
6th June 2021 – Minkie Whale Sighted On Our Way Out To South Soliary Island
Great conditions on the water made for a quick trip out to South Solitary Island this morning on "2Wild". On the way out, Humpback Whales and also a lonely Minkie Whale were sighted. All the certified and student divers dropped in on Shark Gutters for the first dive, exploring the top end of the Island. Heaps…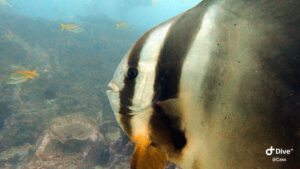 3rd June 2021 – Whales singing at South Solitary plus a curious Batfish
After nearly 2 weeks out of action due to poor conditions, "2 Wild" made it's way out to South Solitary with student and certified divers. On the boat trip out, divers were even lucky enough to see several breaching Humpback Whales. For the first dive we chose to dive Shark Gutters, where we saw lots of…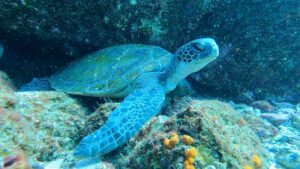 20th May 2021 – Thursday fun at South
Today we headed out to South Solitary Island for a double dive. On our first dive our group of certified divers headed down to Manta Arch, while student divers went to Cleaner Station. first thing greeting a swimming wobbeygong and some Grey Nurse Sharks. There were around a dozen Grey Nurses in and around the back…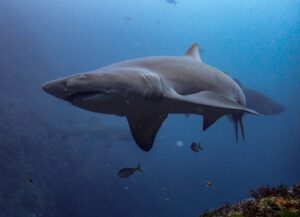 19th May 2021- Hump Day At South Solitary Island
Calm conditions made for a quick trip out to South Solitary Island this morning aboard "2Wild". With the small group of divers on board, Shark Gutters was decided for dive one. Cruising the cave of Cleaner Station, the swim-thru at Shark Gutters, and around the Third Gutter, we saw plenty of marine life including, Black Cod,…