Category:
Local Dive Report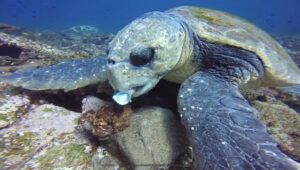 15th April – Good Friday Dives!
It has been far too long between dives around here so the decision to go today was awesome!! MegaWild steamed out to South Solitary Island with students and certified divers on board. All were very keen to blow some bubbles. Both dives were limited to the northern end of the island due to the swell and…
11th April 2022 – Happy to be back out on the water!
Mega Wild loaded up with certified divers and students keen for their first ever ocean dive this morning. After a quick and comfy trip out to South Solitary divers dropped in at Buchannon's Wall. Highlights include, green turtles, wobbegongs, big schools of drummers, old wives, and lots of anemonefish. After a warming morning tea we jumped…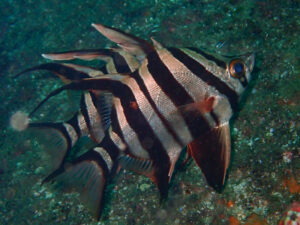 6th April 2022 – Triple Dive at South Solitary Island
We had a slightly earlier start this morning as the plan was to complete three dives out at South Solitary Island. Dive one was at Manta Arch where we were hopeful for lots of Grey Nurse Sharks but unfortunately it was not to be, we did have some huge Black Cod and schools of Tarwhine close…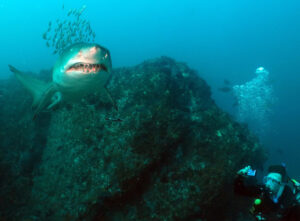 5th April 2022 – Divers enjoy South and North Solitary Island while the vis is on the improve!
With such a great weather forecast we were able to dive at both North and South Solitary Islands today! Though the visibility from the surface looked a little green, once at the bottom the water cleared dramatically and the visibility was as good as 15 meters. So much to see across both islands! Our divers who…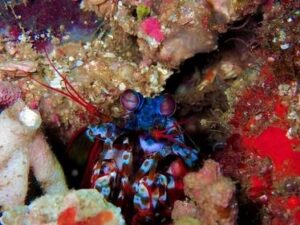 24th March 2022 – Kitchen Sink Diving!
With a break in the surface conditions 2Wild loaded up and headed out to South Solitary for some super diving! First up our divers dropped in at Manta Arch for a swim to Cleaner Station, a dozen Grey Nurse Sharks were seen in the arch, during the swim to Cleaner several Nudibranchs were spotted (others were…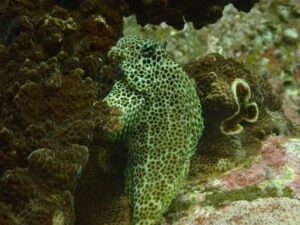 19th March 2022 – Lenny the Leopard Blenny Spotted at South Solitary!
Today was yet another day of amazing diving at South Solitary Island! Jumping in at Manta Arch on dive one our divers spotted half a dozen grey nurse sharks, eagle rays, black cod and one super cute leopard shark. Sheltering from the freshening southerly breese, dive two kicked off at Shark Gutters. Sooo many schooling fish…