Jetty Dive Tested – Review of Oceanhunter Kohana Switchblade Fin
As somebody who works in a dive shop, there is nothing better than collecting excessive amounts of dive gear. Multiple of the staff at Jetty Dive Centre have upwards of five different masks alone... but we're here to talk about fins. This is my review of Oceanhunter Kohana Switchblade Fin. Today I'm examining the Ocean Hunter…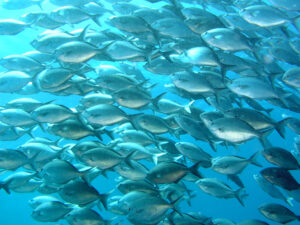 18 June 2022 – Over 20M vis and Beautiful Blue Water!
2Wild cruised out to South Solitary island this morning where the humpbacks whales were putting on a show the whole trip out. With the southerly winds, the northern end of the island had the calmest conditions. Our divers jumped in at Manta Arch where they could already see the bottom and some grey nurse sharks cruising…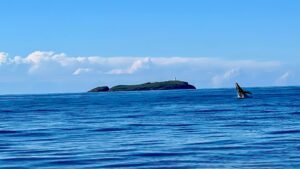 16th June 2022 – Whale watch report
Today's calm sea and blue sky made for ideal whale watching conditions. We had whales all around us on both 9am and 11am trips. Check out this awesome snap taken by Ray!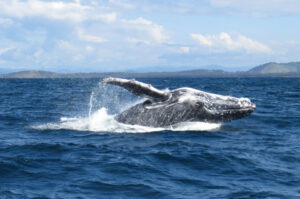 15th June 2022 – Whale Watch Report
It's now a great time to be whale watching off the Coffs Coast! Our 11am trip was full of excitement as we came across a pod of 4 adult humpbacks breaching, pectoral slapping and tail slapping under the winter sun! Don't let those Dine & Discover Vouchers go to waste, book a trip with us to…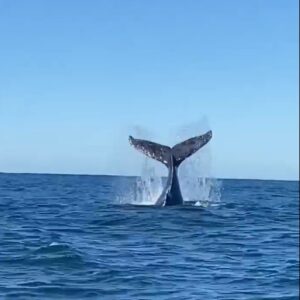 12th June 2022 – Whale Watch Report
We had three boats scheduled today, on the 12th of June 2022 for Whale Watching! All three trips were very successful with plenty of whales around. Each of the three trips today had plenty of tail slapping and all experienced whales breaching. We've posted a short video of one of the whales from our 11am trip…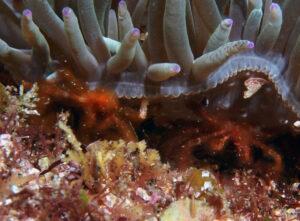 12 June 2022 – Crystal Clear vis and lots of sharks!
Our happy divers were lucky to see a lot of humpback whales this morning on the way out to South Solitary Island on 2 Wild. One group of experienced divers dropped in at Manta Arch for a drift to Cleaner Station while the rest of the boat jumped in at Cleaner Station. There were over 20…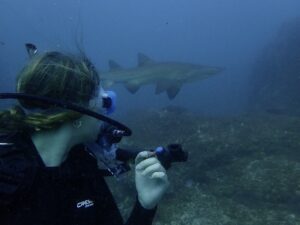 11th June 2022 – Grey Nurse galore
Winter historically brings some excellent diving to the Solitary Islands and today was no exception. Our friendly grey nurse sharks have made their way back into the shallows of South Solitary. Today our divers were able to get up close with 50 or more grey nurse as they gracefully patrolled the northern end of the island.…
10th June 2022 – First time divers make friends with grey nurse
After a few days out of the water we were itching to get out diving today. After loading Mega Wild with a group of excited first time divers, we shot out to South Solitary Island to enjoy the glorious conditions. The calm sea allowed us to explore Shark Gutters and the Cleaner Station on both dives.…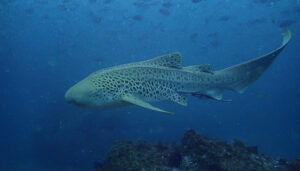 May 2022 Jetty Dive Debrief
Welcome to the May 2022 Jetty Dive Debrief! This is our newest addition to the blog (and email newsletters... read on to find out more about that if you're interested!) the "debrief". Here we are going to let you know how the water has been, what the season showed us, any interesting or noteworthy details, and…