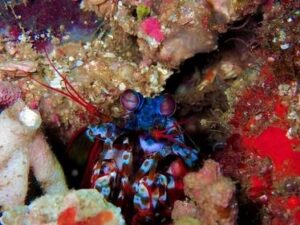 24th March 2022 – Kitchen Sink Diving!
With a break in the surface conditions 2Wild loaded up and headed out to South Solitary for some super diving! First up our divers dropped in at Manta Arch for a swim to Cleaner Station, a dozen Grey Nurse Sharks were seen in the arch, during the swim to Cleaner several Nudibranchs were spotted (others were…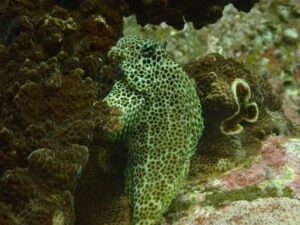 19th March 2022 – Lenny the Leopard Blenny Spotted at South Solitary!
Today was yet another day of amazing diving at South Solitary Island! Jumping in at Manta Arch on dive one our divers spotted half a dozen grey nurse sharks, eagle rays, black cod and one super cute leopard shark. Sheltering from the freshening southerly breese, dive two kicked off at Shark Gutters. Sooo many schooling fish…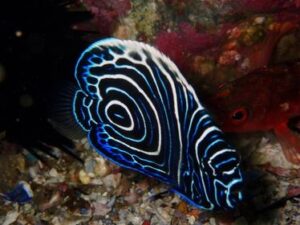 18th March 2022 – CHEC Open Water Divers Explore South Solitary!
Loaded with excited PADI Open Water students from Coffs Harbour Education Campus, Mega Wild steamed to South Solitary Island! Jumping in at Shark Gutters on dive one, our divers descended right into the action spotting a beautiful leopard shark at the bottom of the mooring line. Again exploring Shark Gutters and the Cleaner Station on dive…
14th March 2022 – Dancing Bullrays at South Solitary
With only a small group of divers "2Wild" steamed out to South Sol this morning. Dive one saw all divers drop in at the Cleaner station to explore the cave and gutters. Lots of marine life was spotted on this dive including Wobbegong Sharks, Moray Eels, Nudibranchs, schools of Trevally, and Blue Fusiliers. Taking advantage of…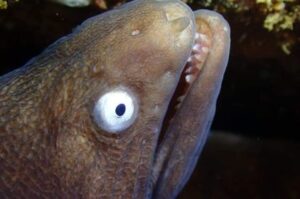 13 March 2022 – Fish Mania
Our divers enjoyed a ride out to South Solitary on Mega Wild today with a little bit of refreshing rain on the way. Our first dive was at Cleaner Station. Highlights included lots of Queensland Groupers, huge schools of trevally, nudibranchs, and white eye moray eels. After some warming tea and coffee we tied up to…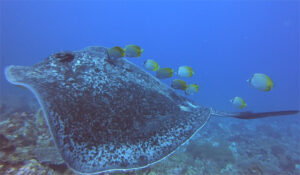 12 March 2022 – Salty Seadog Saturday!
After weeks of terrible weather 2 Wild went out today with excited seadogs ready to finally get back in the water! After a pretty cruisy ride out to South Solitary Island we tied up to Shark Gutters just as the rain started up again. Our divers came back excited after seeing a grey nurse shark, heaps…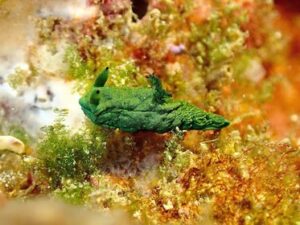 23 February 2022 – Humpday Diving at the Solitaries!
A little wind and rain didn't stop our keen divers from enjoying the sites of South Solitary today. Hopping in at Manta Arch for dive one, our divers made their way through the gap to the Gantry. Banded coral shrimp, black cod, barracuda, moray eels, turtles, a sea hare and tonnes of schooling fish made up…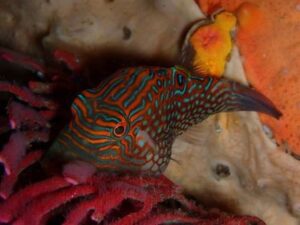 22-2-22 – Two Dives at South Solitary for Two'sday!
A beautiful rainbow over Coffs Harbour waved us on as we cruised out to South Solitary Island. We tied off to Shark Gutters for dive one where the highlights included large Marbled Rays, QLD Grouper, Netted Toby, Harlequin Tuskfish, Leopard Shark, Orangutan Crabs, Nudibranchs and many flatworms. A nice cleansing rain shower washed us off as…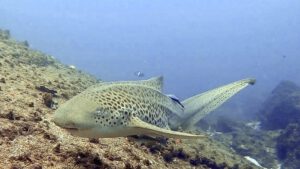 20th February 2020 – Lazy Sunday Leopard Sharks
The conditions at South Solitary Island were magic this morning and everyone onboard Mega Wild could not wait to get in and blow some bubbles. On dive one the experienced divers started at Manta Arch for a swim around to Cleaner Station where they met with the remainder of the divers exploring the top end and…