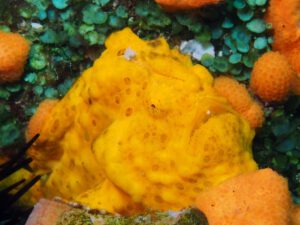 11th January 2021 – Magic Monday
2 Wild and Wildfin flew out this morning to Split Solitary and South Solitary for some diving action! Split Solitary Island was the location for divers on 2 Wild, for the students who were completing their PADI Open Water Course. During our two dives, we saw loads of Wobbegong Sharks, Blue Spotted Stingrays, a Green Sea…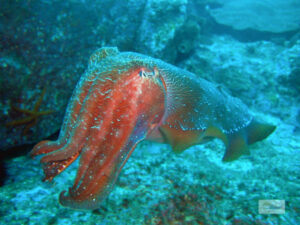 10th January 2021 – Sunday Sesh
With improved sea conditions, we took Wildfin out to South Solitary Island after a few days with no diving action. Divers descended down at Shark Gutters for the first dive, where divers saw Wobbegongs, Blue Spotted Rays, Nudibranchs, Black Cod and a large Loggerhead Turtle. Water visibility was better than expected allowing all the divers a…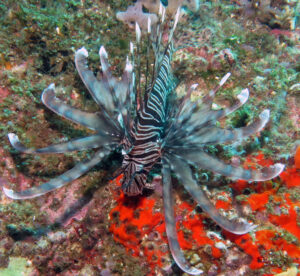 6th January 2021 – Wicked Wednesday
Wildfin and 2 Wild cruised out to South Solitary Island once again for a double dive. 2 Wild descended down at Manta Arch for their first dive. Approximately 25+ Grey Nurse Sharks were spotted in the back gutter, along with Wobbegongs near the arch, Nudibranchs, schools of Travelly, and a Bullray. Divers on Wildfin dived Shark…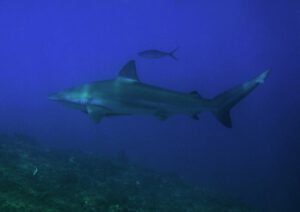 5th January 2021 – Sharkapalooza!
Once again we had both boats travel out to South Solitary for a double dive with divers experiencing fantastic surface and underwater conditions. We had divers getting in at Manta Arch and at The Gantry for the first dives. At Manta there was a Scalloped Hammerhead spotted on the surface, and approximately 35 Grey Nurse Sharks…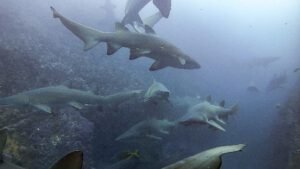 4th January 2021 – South Solitary Double Boats
Wildfin and 2Wild set out to South Solitary Island this morning with divers keen to get in and blow some bubbles. Buchanan's Wall was decided for dive one, visibility here was 12-15m with a slight downhill current. Our divers had a blast and got to see Turtles, Moray Eels, Nudibranchs, Stingrays and schools of Pomfreds. Dive…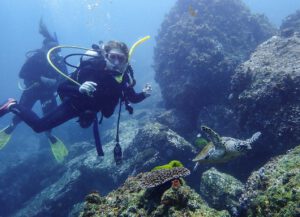 3rd January 2021 – Turtletastic!!!
Both boats flew out to South Solitary in no time, as conditions this morning were almost perfect. Divers on 2 Wild and Wildfin both explored the top end on the first dive. 2 Wild descended down at Cleaner Station, whereas WildFin dived in at Shark Gutters. Highlights include, a Pineapple Fish, heaps off Green Sea Turtles,…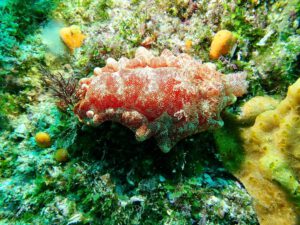 2nd January 2021 – Super Start to 21!
With the visibility continuing to clear, Wild Fin loaded up and headed out to South Solitary for the first dives of the new year! First up our divers rolled in at Shark Gutters;  Spanish Dancers, a lone Grey Nurse, Queensland Grouper, Pineapple Fish, itty bitty Mimic File Fish and a not quite adult/not quite juvenile Yellow…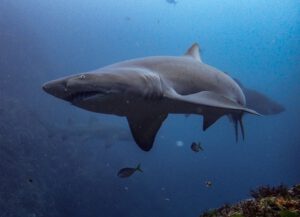 31st December 2020 – New Years Eve Diving
The crazy year of 2020 has come to an end and we spent the last day underwater out at South Solitary Island. Dive one was at Manta Arch where our divers explored the Arch and Back Gutter, there was only 3 Grey Nurse Sharks under the Arch but the Back Gutter had between 10-15, also spotted…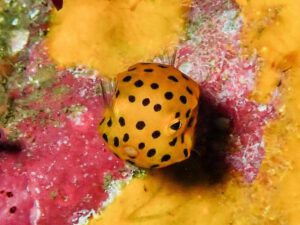 30th December 2020 – Wonderful Wednesday!!
With lots of keen divers, we had 3 great dive trips today. Starting with the two morning trips, Manta Arch was the choice for the Advanced Divers whilst Cleaner Station was for the Open Water group. Wildfin dived Manta Arch and the back gutter on their first dive. Highlights include 30+ Grey Nurse Sharks at the…