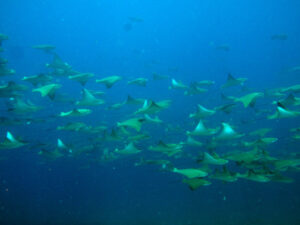 9th August 2020 – Nice enough for a Gap swim at South Solitary
Conditions improved overnight and with a bit of sunshine, everything looked good for today's dives! Dive 1 was back at Manta Arch, but without the depth! Checking out the sharks around the mooring, the divers moved to the back gutter to find even more sharks, as well as a surprise fever of Cow Rays. Continuing through…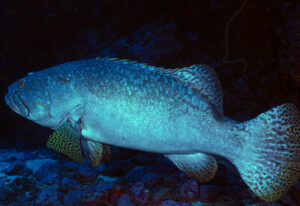 8th August 2020 – Shark Specialty at Manta Arch
With a questionable forecast on the weather, we were suprised to be able to dive Manta Arch today. With some sloppy surface conditions, the divers stayed at the Arch for a great dive on Dive 1. Not only did we see the Queensland Groper again amongst the Grey Nurse, it had a mate with him. Both…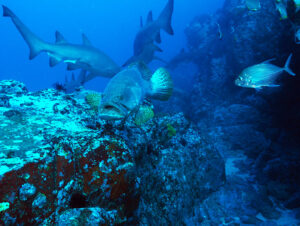 6th August 2020 – Groupers and Sharks at Manta
Today we took Wild Fin out to South Solitary "Covid Full" of divers for our double dive. For our first dive our  Certified Divers they dropped down into Manta Arch and headed to Cleaner Station, whilst our student headed straight into Cleaner Station. Here they spotted 20+ Grey Nurse Sharks, with maybe around another 10 on…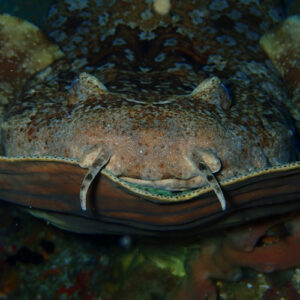 2nd August 2020 – Sunday Sights
Today, on a beautiful Sunday morning we headed out to South Solitary Island for our double dive. On our first dive, we dropped down into Buchanans Wall. Here we spotted 2 big Green Sea Turtles, 2 baby cuttlefish, and 2 scorpion leafish! There were also a few Lionfish, some Pipefish, and we spotted a Bullray! Throughout…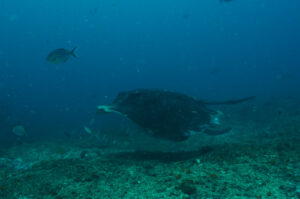 1st August 2020 – South Solitary And Grouper Island
After a week out of the water, our boat "2 Wild" headed out to South Solitary Island with students and certified divers, it was decided the northern end of the island would be the best place to dive, giving protection from the southerly wind. Dive one the divers descended down Shark Gutters Mooring line, with Grey…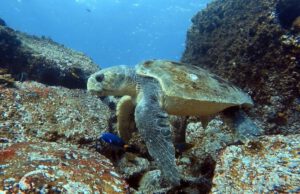 25th July 2020 – Two Island Dive – South Solitary and Groper Island
Our boat "2 Wild" left the marina this morning with a boat load of excited divers, (not full, but with max Covid 19 numbers). It was decided dive one would be at the top end of South Solitary Island finding protection from the southerly wind. Shark Gutters was chosen for the first dive, at least a…
23rd July 2020 – Whale Songs and Wobbegongs
Today, on the 23rd of July 2020, we took Wild Fin out to South Solitary Island for our double dive. For our first dive we went to Manta Arch. On this dive we saw large amounts of Grey Nurse Sharks,  a 1m QLD grouper. There was wobbegongs, a little cuttlefish, 3 barbed porcupines and some moray…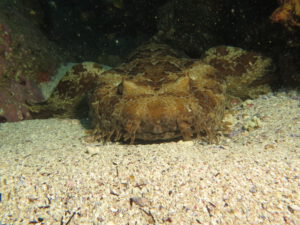 19th July 2020 – Back in the Water!
After a week of windy weather and high seas, the ocean cleared up for our divers and we headed out today to South Solitary Island. For our first dive, we headed down into Cleaner Station. For this dive we saw a little grey nurse, at about 1m length, and heaps of Wobbegongs. There was an orangutang…
13th July 2020 – Monday Funday!
Today on the 13th of July, we took 2 Wild out to South Solitary for our double dive, and it was a lovely trip! On Dive 1 we headed down into Manta Arch to Cleaner Station. Here there were heaps of sharks, 25+ Grey Nurses and plenty of Wobbegongs. There were also heaps of Eagle Rays,…