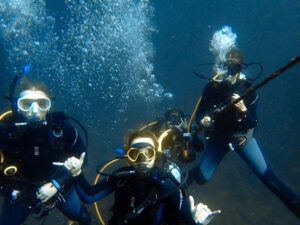 How have the 2022 Floods impacted clarity and visibility?
This has been the question on everybody's lips - after flooding through NSW and QLD, what has the visiblity been like? And the short answer would be - not bad. There has been a lot more at play that has influenced the visibility, so if you want to find out more details, read on. What the…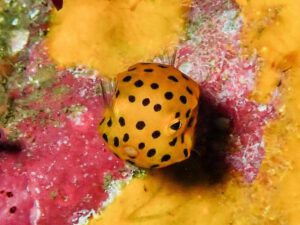 29th May 2022 – Good to See the Sun Again!
This morning was bright and sunny and 2 Wild was full of keen divers. After a quick trip out to South Solitary Island our divers jumped in at Buchannon's Wall for dive one after a little island circuit looking for the best conditions. Conditions underwater were calm but the wind and swell was picking up while…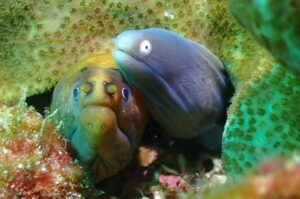 28th May 2022 – Saturday Singing Whales
Today, on Saturday 28th of May, MegaWild headed out to South Solitary Island for a double dive. For the first dive we dropped into Buchannan's Wall. Here we spotted big schools of Old Wives, green moon wrasse, and gunthers butterfly fish. There were blue tangs and anenome fish, and girdled palmers. There was a turtle relaxing…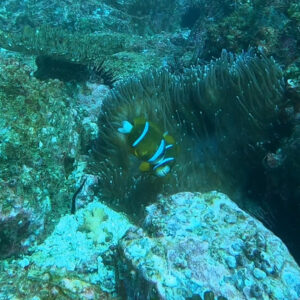 26th May 2022 – Wobbegong Thursday
Today, 26th of May 2022, we took 2Wild out to South Solitary Island for a double dive. There was a bit of current earlier in the day, so we headed to Cleaner Station mooring for our divers to do their first dive. Our divers dropped in to see heaps of fish at the surface! At depth…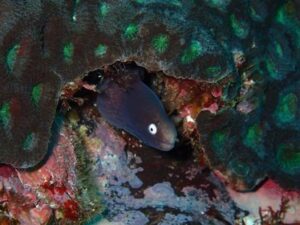 25th May 2022 – Whales, Sharks, and Turtles… oh my!
2 Wild was the boat of choice this morning for our divers and we cruised out to South Solitary Island for some diving. We spent both dives at Cleaner Station as this spot had the best surface conditions and divers were not disappointed. Visibility has improved since we were last out and the water was much…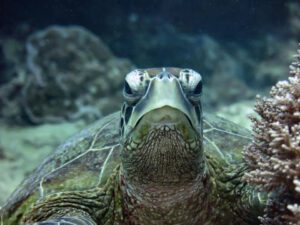 18th May 2022 – Beautiful Sunny Day!
This morning's bright and sunny start got 2 Wild's divers excited for a great day of diving. After a quick and comfortable trip out to South Solitary Island our divers jumped in at Cleaner Station for dive one. Highlights from our divers were grey nurse sharks, wobbegongs, eagle rays, and orangutan crabs. Divers enjoyed a nice…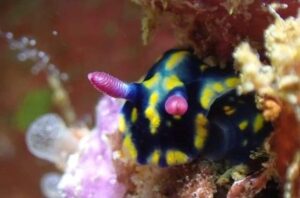 16th May 2022 – Nudibranch Heaven with Improving Visibility
2Wild steamed out to South Solitary bright and early this morning with a gentle Southerly push. A rainbow over Coffs Harbour bade well for the day and the island emerged from the mist as we approached. We began our day with a dive at Buchannon's Wall and divers enjoyed seeing wobbegong, anemone fish, and nudibranchs. As…
15th May 2022 – Sunday Funday
With a very warm breeze from the North our keen divers boarded 2Wild for the trip out to South Solitary Island. The top end of the island had a bit of swell so we hid from the weather at Buchannon's Wall where surface conditions were much calmer. Highlights from dive one were loads of wobbegongs, green…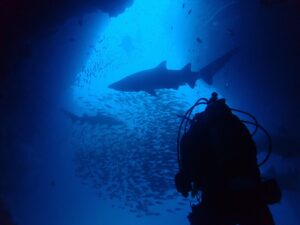 Win big by entering jetty dive's mega-may photo competition
To celebrate the launch of our brand new website, Jetty Dive is hosting a photo competition throughout May 2022 with big prize offerings for avid divers. Interested? Keep reading. With the mastery of local Coffs Harbour small business Coast Studios, we have been working very hard on the brand new look jettydive.com.au. After bringing in our…