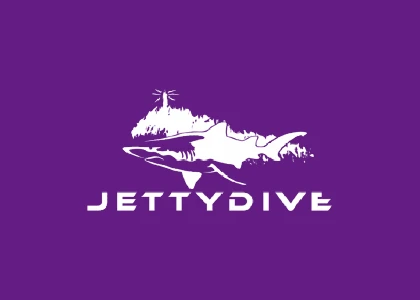 Jetty Dive is Advanced Ecotourism Certified!
[vc_row][vc_column width="1/2"][vc_column_text]Woohoo! After 9 long months of work being put into developing plans, procedures, and documents, Jetty Dive can officially say we are Certified in Advanced Ecotourism with Ecotourism Australia! So... What does this mean for us and for you?[/vc_column_text][/vc_column][vc_column width="1/2"][vc_single_image image="41583" img_size="full" alignment="right"][/vc_column][/vc_row][vc_row][vc_column][vc_column_text]For us - it proves that we are the real deal when in…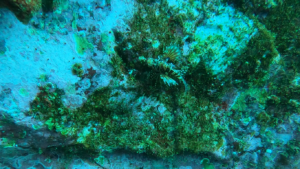 Tara's Fave Fish Friday – Zebra Lionfish
Welcome to Tara's Fave Fish Friday! Where we explore one of Tara's favorite fish from the Solitary Islands Marine Park. Today's fave fish is the Zebra Lionfish – Dendrochirus Zebra The gorgeous Lionfish! The Zebra Lionfish is relatively common in the Solitary Islands Marine Park, but not as common as the Common Lionfish. We determined that…
25th November 2021 – Divers love the Solitariers!
Loaded with excited divers, Mega Wild made our trip out to South Solitary Island a breeze! Sheltering from the freshening northery wind, Buchanan's Wall made the perfect site for dive one. The Wall was busy with life, black cod, nudi's, wobbegong sharks and a pair of banded coral shrimp made up just some of the highlights.…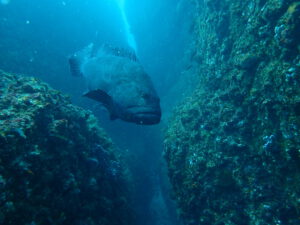 22nd November 2021 – Queensland groper greets divers!
The diving at South Solitary Island was nothing short of amazing today! The northern end of the island was buzzing with big fish action! Grey nurse sharks, black cod, bull rays, turtles and one monster Queensland groper were spotted amongst the thousand of schooling fish. Visibility 15-20m, temp 19-20c. Congratulations to Emily on completing your PADI…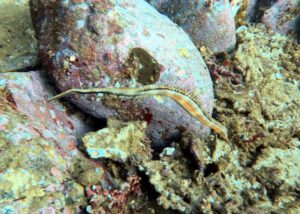 21st November 2021 – North and South Solitary today!
Today we took out both Megawild and 2 Wild to head to North and South Solitary Island. 2 Wild made it's way all the way out to North Solitary, diving Anenome bay for the first dive, and fish soup on the second. Anenome bay is a site with and abundance of anenomes, and was a beautiful…
20th November 2021 – Fish Soup at South Solitary!
Our divers were treated with some excellent diving at South Solitary Island today! Sheltered from the northerly wind and swell we jumped in at Buchanan's Wall for dive one. Black cod, moray eels, lionfish, banded coral shrimp and lots of nudi's were spotted on this dive. Taking advantage of the current we opted for a drift…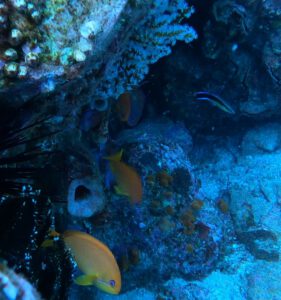 Tara's Fave Fish Friday – Orange Basslett
Welcome to Tara's Fave Fish Friday! Where we explore one of Tara's favorite fish from the Solitary Islands Marine Park. Today's fave fish is the Orange Basslett (or fairy basslett) – Pseudanthias squamipinnis These fish definitely catch the eye! The ones pictured are female, and the male are a darker purple colour.  They're aundant at the…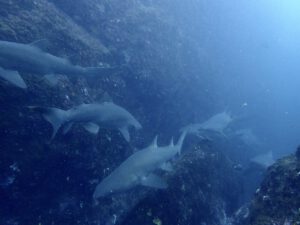 18th November 2021 – Back Gutter Packed
The swell today had dropped off a lot which made it doable to do the back gutter and get amongst some Grey Nurse Sharks. There was about 16 to 20 Grey Nurse shark's in the back gutter with a few schools of Fusiliers and Trevalley around the mooring. Dive two was a drift from cleaner station…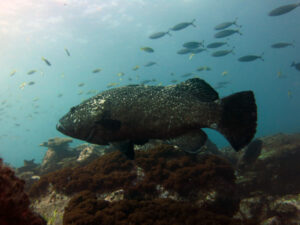 17th November 2021 – Returning Blue Water
We had only a small boat load today so 2Wild was the choice of transport to South Solitary Island. Dive one was at Manta Arch and we only saw a handful of Grey Nurse Sharks as the swell was quite big and we think they had ventured to deeper depths. Dive two was a much better…