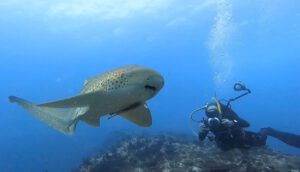 30th January 2022 – LEOPARD SHARKS!!!
There was no better way to spend the day than underwater at the Solitary Islands. While Mega Wild stopped off at South Solitary, 2 Wild ventured further north to North Solitary Island. The visibility at both islands was a magic 35 meters and 26 degrees. Our North Solitary divers explored Anemone Bay and Fish Soup. The…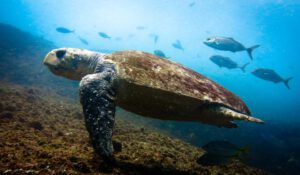 29th January 2022 – 25 Degree Water at South Solitary
We had a bit of a gloomy start for our dives at South Solitary Island, but the heavens eventually opened later in the morning. Dive one was at Cleaner Station, we had Bullrays, Lionfish, Juvenile Emperor Angelfish, tiny Yellow Boxfish, Wobbegongs, Moray Eels, and loads of Nudibranchs. Dive two was a one-way swim from Manta Arch,…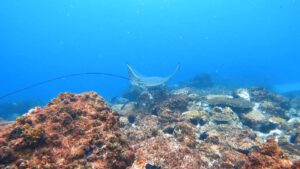 28th January 2022 – Warm and Clear at South Solitary Island!
Again the diving at South Solitary Island was nothing short of amazing! Exploring Manta Arch on dive one, our divers were able to get up close with 15 or more grey nurse sharks who were more than happy to mingle with our crew! Bull rays, black cod, green turtles, lionfish and lots of amazing nudibranchs made…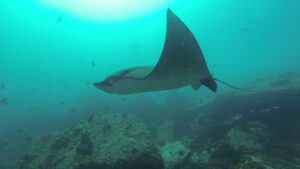 27th January 2022 – Blue Water at the Solitaries!
The Solitary Islands put on a great show for us today boasting very warm, crystal clear water! Shooting the gap from Manta Arch via the Back Gutter on dive one; highlights of the dive included: Moray Eels, Nudibranchs, juvenile Yellow Boxfish, massive schools of Scads as well as several Green and Hawksbill Turtles. Dive two saw…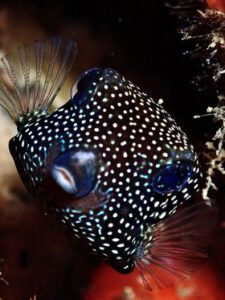 26 January 2022 – Australia Day Diving on South Sol!
The rain didn't stop our keen divers from enjoying the calm seas this morning! After a comfortable ride out to South Solitary our divers jumped in at Shark Gutters for an explore of the north side of the island. Clear blue waters greeted us with hoards of schooling sweeps on the surface. There were lots of…
25th January 2022 – Summer Diving at The Solitaries!
With the visibility on the improve and the additional current, South Solitary Island was thriving with life today! Dive one saw some of our divers explore Manta Arch where we spotted half a dozen or more grey nurse sharks who were happily patrolling the area. Using the current to our advantage, dive two was spent drifting…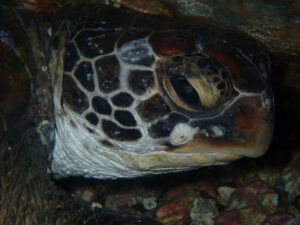 24th January 2022 – Divers delight at South Solitary Island!
After a pleasant ride out to South Solitary we hopped in at the Cleaner Station for dive one. While our open water students enjoyed the schooling Tarwhine within the shallows, the advanced students cruised out to the deep sponge gardens. Collectively our divers saw Nudibranchs, Black Cod, Wavy Lined Bubble Shells, a very sleepy turtle in…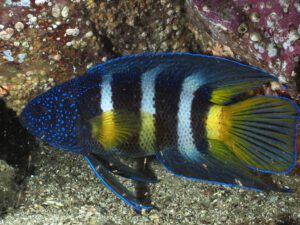 23 January 2022 – Sensational South West Solitary
Sheltered from the southerly breeze, South West Solitary Island was our port of call for today's dives. Jumping in at Coral Garden's for dive one, our divers were greeted with a massive school of sweep, mado, goatfish and tarwhine right at the bottom of the mooring. Popcorn shrimp, egg cowrie's, jawfish, dwarf lionfish and one very…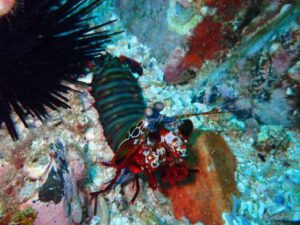 19th January 2022 – Great Diving at the Solitaries!
With today providing a brief respite from the prevailing wind and swell of the last few days, 2Wild powered out to the top end of South Solitary Island for today's diving. On arrival at Shark Gutters we had a pleasant surprise waiting for us; Clear Blue Water!! For our first dive we rolled in at Shark…