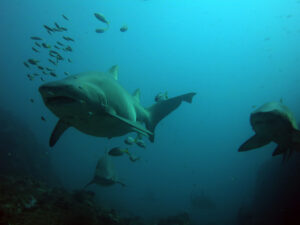 10th July 2020 – Continued amazing condtions!
Another beautiful day at South Solitary Island! For our first dive we dropped our divers in at Manta Arch, where we were greeted with amazing visiblity once again! It was around 25m, enabling us to see all the way through the arch when dropping down the mooring line. Here there were large amounts of Grey Nurses…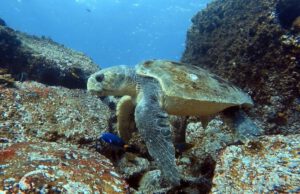 9th July 2020 – Beautiful 30m Visibility blue South Sol!!
Today our divers headed out to South Solitary Islands for a double dive! For the first dive, our certified divers dropped into Manta Arch and drifted to Cleaner Station. Here they spotted 50+ Grey Nurse Sharks in blue, blue waters of over 30m visibility - wowee! On our second dive we took Cleaner Station to South…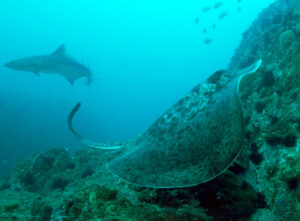 5th July 2020 – Sharks Everyway At South Soliary Island
After a couple of days out of the water due to the weather, 2 Wild headed out to the South Sol for this mornings dive. Shark Gutters was the pick for dive one. At least a dozen Sharks were spotted around the Cave and the Gutters,  Also sighted were Eagle Rays, Wobbegong Sharks, Moray eels,  and…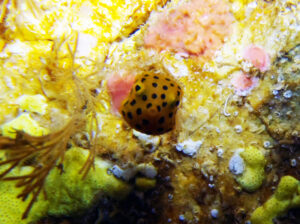 2nd July 2020 – South and Split Dives!
For today's dive we headed out to the Solitary Islands. Our first site was Manta Arch, where our divers dropped in on huge amounts of schooling fish, and plenty of Grey Nurses through the Arch. The divers also spotted a cute little yellow boxfish (as pictured today!), Wobbegongs, some Moray Eels hanging about and some lionfish,…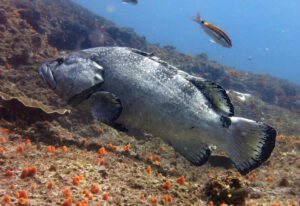 1st July 2020 – Great diving to start July
Today, on July 1st 2020, we took 2 Wild out to South Solitary Island for our morning Double Dive Trip! Our first dive was at Manta Arch for the experienced divers, where we saw many Grey Nurse Sharks in the arch and surrounding gutters, schools of Silver trevally where clouding the arch and a couple of…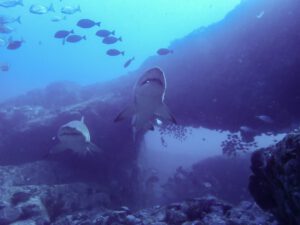 30th June 2020 – Shark Teeth Tuesday
We had great conditions today for two dives at South Solitary Island! Dive one was at Manta Arch, we got amongst 20-30 Grey Nurse Sharks, Turtles and a huge school of Cow Nose Rays above the Arch. The warm drinks at the surface interval we very welcomed and after an hour on top we jumped back…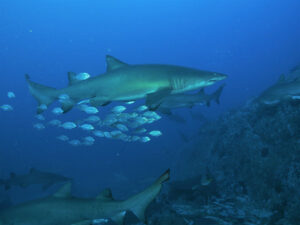 24th June 2020 – Manta Arch Magic again!
Today on the 24th of June 2020, we took out 2 Wild with a few divers to South Solitary Island. Our first dive was on Manta Arch, here we spotted easily 50 Grey Nurse Sharks. We also saw a squadrant of Bat Rays on this dive. For our second dive we headed to Cleaner Station. Here…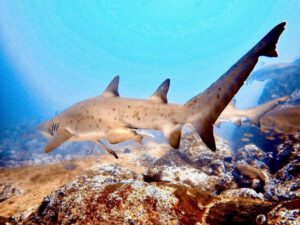 21st June 2020 – Split & South for Sunday!
Today on 21st of June we took out both boats for a double dive! For the first dive, 2 Wild headed out to South Solitary taking Manta Arch, with the second dive being from Shark Gutters to the Gantry. Shortly after Wild Fin headed out to Buchanans Wall, heading in to Split Solitary for their second…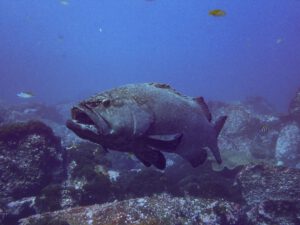 20th June 2020 – Sharks Galore!
Today, on June 20th 2020, we took both boats out for a lovely Saturday South Solitary Island Dive. On the first Dive, 2 Wild dived Manta Arch whilst Wild Fin dived at Cleaner Station. On the second dive 2 Wild drifted from Shark Gutters, and Wild Fin from Cleaner Station, both making their way to South…