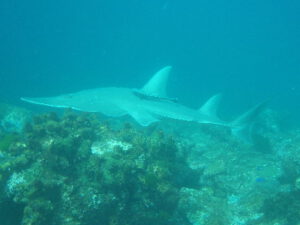 22nd March 2020 – Calmer Conditions At South Solitary Island
 Wildfin ventured out again this morning full of excited divers, Surface conditions had eased overnight so we made our way up to the top end of South Solitary Island.All the divers descended on Shark Mooring, before one group of divers had got to the bottom two Eagle Rays swam by. Visibility had dropped a bit, but…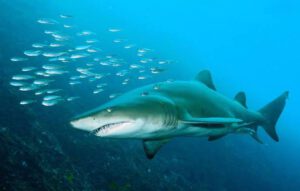 21st March 2020 – Solitary Island Marine Parks at its Best
With Wildfin back in action we made our way to South Solitary Island for a double dive. We were limited to both dives up the northern end due to the southerly wind that had come through but it did not disappoint, we had everything from one lone Grey Nurse Shark, Leopard Sharks, Bullrays, Mantis Shrimp, Black…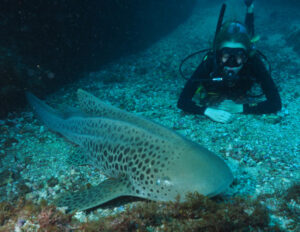 20th March 2020 – Friday Leopard Sharks!
20th March 2020 Today on the 20th March 2020, with choppy conditions on the surface we were glad to see beautiful conditions underneath with another day of beautiful clean water. For the first dive we took Buchanan's wall which was surrounded in schools of fish milling around, and the highlight of this dive was when we…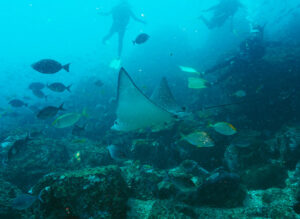 Thursday 19th March – Blue warm water at South!
Today, on Thursday 19th March we headed out to South Solitary Island for our double dive! For our first dive we dropped down into Buchanan's Wall. We had some lovely water, and just after decending we saw a turtle cleaning it's shell on a rock! There were plenty of wobbegongs hanging about, and an octopus as…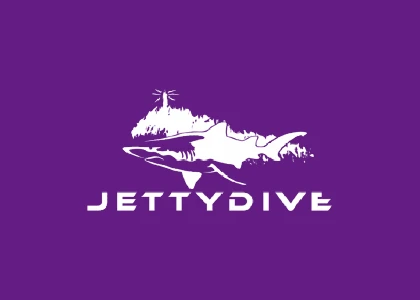 Jetty Dive actions to avoid Corona Virus
We like to stay positive wherever possible when it comes to things like this, but we take seriously that there are measures that should be put into place to help protect our customers however possible, and avoid the spread of COVID-19. Over and above our normal cleaning process, Jetty Dive are now disinfecting the shop Regulators…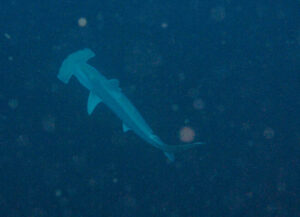 14th March 2020 – Great Hammerhead Shark at South Solitary Island!
With a break in the wind and swell 2Wild headed out to South Solitary for some epic diving! for dive one our divers dropped in for a relaxing dive at Buchanan's Wall where Nudibranchs, Lionfish, Leopard Blennies, a large Green Turtle, Glass Shrimp, Banded Coral Shrimp, Combtooth Pipefish, and possibly a local colour variation of the…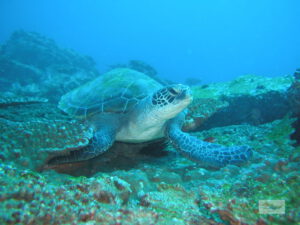 6th March 2020 – Blue Water At South Solitary Island.
After almost a week out of the water visibility had improved at South Solitary Island, the bottom could be seen from the boat. Dive One had all divers descend down the mooring at Buchanan's Wall,  Lots of interesting Critters on the wall, Leaf Fish, Nudibranchs, sleeping Green Turtles, and wobbegong sharks everywhere.After our surface interval we made…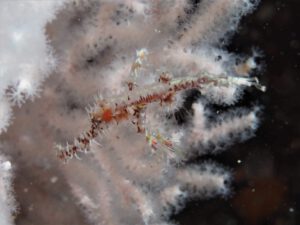 1st March 2020 – The Big and the Small at South Solitary Island
We went out today in search of the beautiful Whale Shark spotted yesterday but unfortunately it must have moved on, this didn't dampen the moods of the dives at all. Both dives this morning were up the northern end of the island as this was the calmest location, we had lots of Black Cod, Kingfish, Sweep…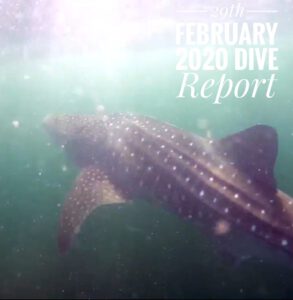 29th February 2020 – Leap Day Whale Shark
29th February 2020 Today, on leap-day 29th February 2020, we saw a whale shark at South Solitary Island... At the beginning of Dive 1, we dropped down to Cleaner Station. Just below the surface we saw our Whale Shark. This is the first time that Jetty Dive has seen a Whale Shark at South Solitary Island!…